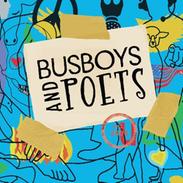 A new Busboys and Poets restaurant and bookstore will open in Baltimore, Md., in the next two or three months, the Baltimore Business Journal reported. The new location will be close to Johns Hopkins University and reside in a space that previously housed the Red Star Bar & Grill.
Andy Shallal, owner and founder of Busboys and Poets, told the BBJ that the Baltimore location is large enough to seat 200 people once Covid capacity restrictions are lifted. The food and drink menu will be the same as those at other Busboys and Poets locations, and when in-person events are allowed again, the Baltimore store will host readings and open mic nights.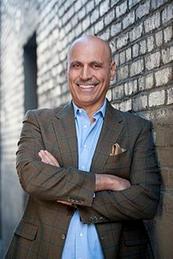 Andy Shallal
Another Busboys and Poets location is currently under construction in Columbia, Md., that will span 10,700 square feet and have a seating capacity of 400. It will be the largest Busboys and Poets.
Shallal noted that the pandemic has led him to be more discerning when it comes to landlords, and he wants all of his future landlord-tenant relationships to be collaborative. He explained: "Landlords that are working with their tenants are making it work. Those that are not are going to end up with a lot of empty spaces and pissed off tenants."
The original Busboys and Poets opened in Washington, D.C., in 2005. The Baltimore location will be the eighth; to date there are five locations within D.C. and two in the surrounding area.