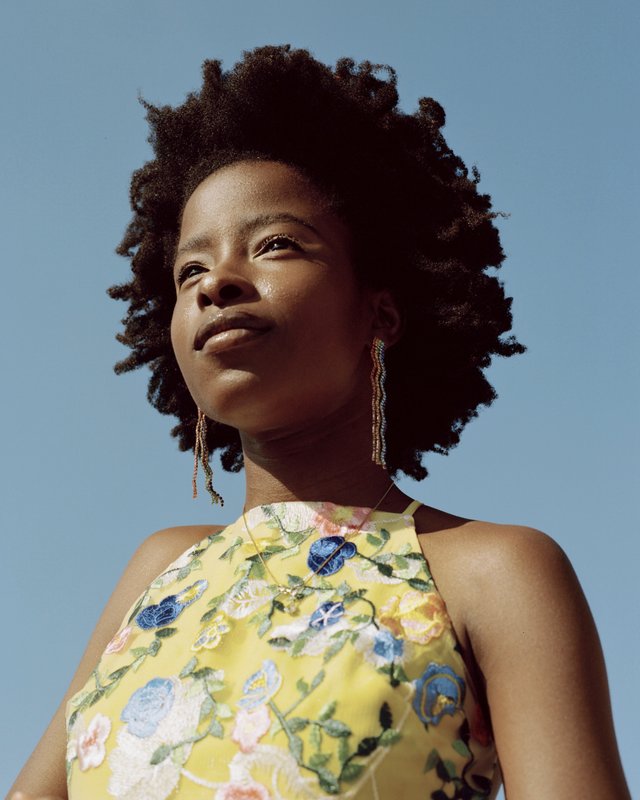 Amanda Gorman
Amanda Gorman will read her poem, "The Hill We Climb," during tomorrow's inauguration of President-elect Joe Biden, the Associated Press reported. At 22, she is the youngest inaugural poet in memory, but has made history before, having been named the first Youth Poet Laureate of Los Angeles in 2014 and, in 2017, the first National Youth Poet Laureate in the U.S.
When she reads her inaugural poem, Gorman will be "continuing a tradition--for Democratic presidents--that includes such celebrated poets as Robert Frost and Maya Angelou. The latter's 'On the Pulse of Morning,' written for the 1993 inauguration of President Bill Clinton, went on to sell more than a million copies when published in book form. Recent readers include poets Elizabeth Alexander and Richard Blanco, both of whom Gorman has been in touch with," the AP noted.
"The three of us are together in mind, body and spirit," Gorman said.
"In other writings, Gorman has honored her Black ancestors, acknowledged and reveled in her own vulnerability ('Glorious in my fragmentation,' she has written) and confronted social issues," the AP noted. "Her poem 'In This Place (An American Lyric),' written for the 2017 inaugural reading of U.S. Poet Laureate Tracy K. Smith, condemns the racist march in Charlottesville, Virginia ('tiki torches string a ring of flame') and holds up her art form as a force for democracy."
As she was composing her inaugural poem, the siege of the U.S. Capitol earlier this month presented "a challenge for keeping a positive tone, but also an inspiration," the AP wrote.
"That day gave me a second wave of energy to finish the poem," she said, adding that she will not refer directly to January 6, but will "touch" upon it. "The poem isn't blind. It isn't turning your back to the evidence of discord and division."