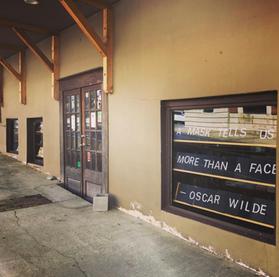 Josh Niesse and Megan Bell, owners of Underground Books in Carrollton, Ga., and Hills & Hamlets Bookshop in Chattahoochee Hills, Ga., reported that things are very different at their two stores.
Underground Books is open for browsing by appointment only, and while Carrollton is a small college town, it is in a deeply conservative area. Mask resistance is so high, Niesse explained, that if you walked around downtown Carrollton and saw how few places required masks and how few shoppers wore them, "you'd think it was 2019."
Operating by appointment only, he continued, was the only way he and Bell could open the store to customers and still feel safe. The doors are kept locked because people try to enter the store without reading signage or wearing masks, and sometimes people get angry when they're not allowed in. The situation "does not feel normal" and can be stressful a lot of the time, but the private appointments themselves are "nearly universally wonderful." The store's regular customers understand and appreciate what they're trying to do.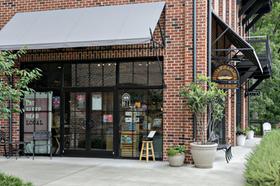 Hills & Hamlets, meanwhile, is located in a progressive planned community near Atlanta called Serenbe, where mask use is much more widespread. That store is open for limited walk-in browsing Friday-Sunday, 11 a.m.-4 p.m. At Hills & Hamlets, things feel "fairly normal," aside from the occasional trouble of telling folks to keep their noses covered, and sales there have been strong.
When asked how the stores fared during 2020, Niesse said the financial picture is a little complicated and Covid has had some "less linear impacts on our business." Total revenue was down by about 25%, but starting in April last year they pivoted to giving their online used and antiquarian business "90% of our attention," while at the same time encouraging their regular new book customers to buy through their Bookshop page.
So while total sales were down, the store was close to 2019 in terms of profitability, mainly because the margins on used, out-of-print, rare and antiquarian books sold online "are so much better than new books margins." As things gradually return to normal, one challenge for them will be not allowing the time-intensive buying and selling of new books to take up all their time at the expense of those higher-margin sales.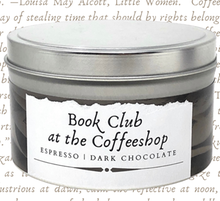 Looking ahead, Niesse said he and Bell are "generally optimistic" about both the near-term and long-term future of the business. A big lesson from the pandemic has been that when they are able to "really consciously manage our time and direct our attention with intention," they are more profitable and have the headspace to work on new creative projects. One example, Niesse added, was creating and launching their own line of book-themed candles during the holidays when their normal candle supplier stopped wholesaling due to supply chain issues.
---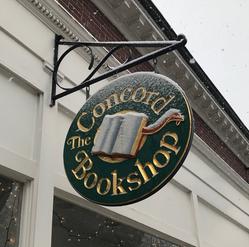 In Concord, Mass., Concord Bookshop has settled into a new normal, with slightly reduced hours, capacity restrictions and a variety of safety precautions, owner Dawn Rennert reported. All customer seating and the kids' activity table has been removed, high-touch surfaces are sanitized throughout the day, there are plexiglass partitions at the registers and the team has installed air purification machines. Rennert added that her store has not encountered any mask resistance.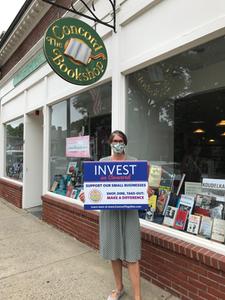 Looking back on 2020, Rennert said the store was down compared to 2019 by less than 5%, which is "remarkable" given that the store was closed to the public for nearly three months last year. Online sales have grown immensely and now consistently make up about 15% of overall sales compared to 1% historically. She praised the "extraordinary effort" on the part of bookstore staff and management to "meet customers where they were," and she pointed out that the store also benefited from things like national awareness campaigns about the importance of shopping local, as well as local efforts to drive traffic to independent businesses during the summer and through the holiday season.
The slower pace of the first few months of the year, Rennert continued, will give the team an opportunity to review its policies and procedures and prepare for the time when they can start to reintroduce in-store events and their community window partnerships. --Alex Mutter