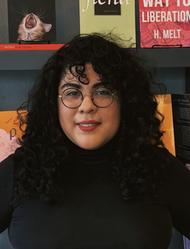 Cristina Rodriguez
Cristina Rodriguez, manager and buyer at Deep Vellum Bookstore, Dallas, Tex., is joining A Public Space as marketing and sales director, effective March 1. She will oversee marketing for the literary and arts magazine A Public Space and A Public Space Books, as well as work on A Public Space's ongoing series of virtual book clubs, #APStogether.
Rodriguez joined Deep Vellum in 2017 and is a Bookselling Without Borders Fellow and a member of the American Booksellers Association Advisory Council.
She commented: "I'm thrilled to build on A Public Space's remarkable legacy and share it with a growing community of readers and booksellers. My bookselling career has always been dedicated to championing new voices and distinctive titles and I cannot wait to continue this important work with A Public Space."