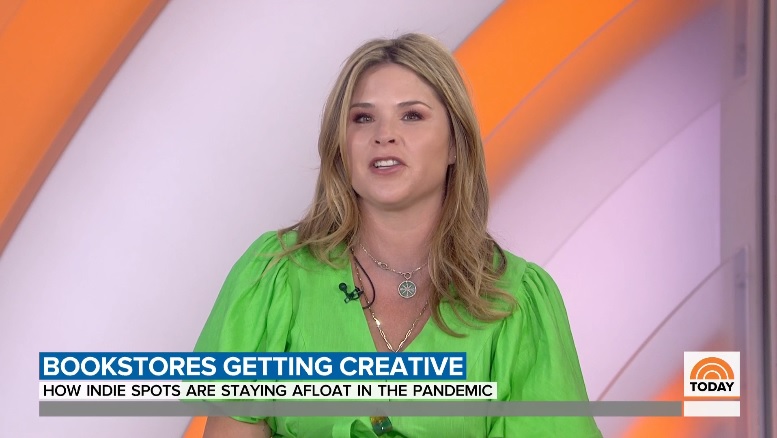 On the Today Show yesterday, Jenna Bush Hager reported on how independent bookstores have fared during the pandemic, with communities rallying to make sure their favorite stores survive difficult times. Hager visited McNally Jackson in New York City whose owner, Sarah McNally, recounted how its fourth store opened in February 2020, just 10 days before it had to close because of Covid-19, "and all the bills for the new store were due, and the store bank accounts were dry from the building, and it was terrifying." But customers--and authors--rallied to support her and other indies. McNally said that, for example, Patti Smith came in and signed many hundreds of books "until her hands could sign no more."
Likewise Jon Kraukauer has been visiting his local indie, Boulder Bookstore, Boulder, Colo., every few weeks to sign and personalize copies of his books. Kraukauer told Hager, "In all the places I've lived, especially now in Boulder, the independent bookstore is the cultural heart and ground zero of the community."
Hager mentioned, too, the Last Book Store, Los Angeles, Calif., which started subscription boxes of surprise curated books, and the Curious Reader, Glen Rock, N.J., which included doodles from children's authors "to make purchases extra special."