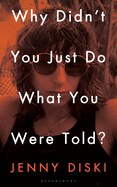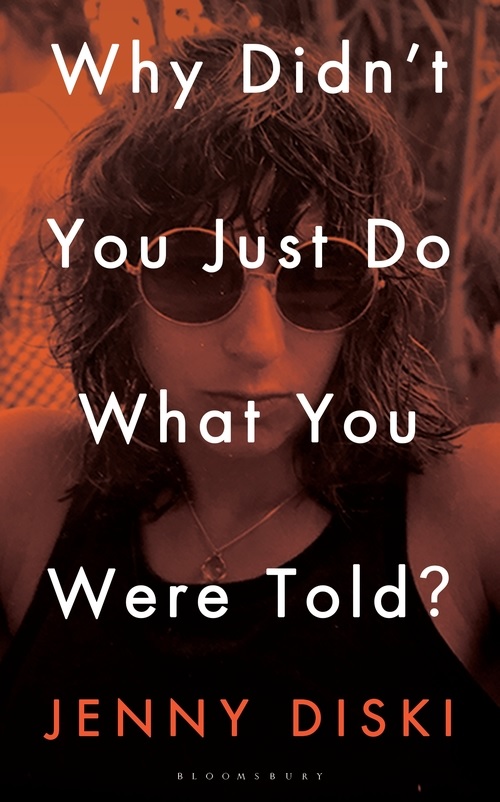 When the English writer Jenny Diski learned that she had inoperable cancer in 2014, her distress at the prospect of dying was rivaled by her fear that her life would play out as a cliché: "The future flashed before my eyes in all its pre-ordained banality." Diski (1947-2016) spent her career as a writer of fiction and nonfiction avoiding clichés, and readers can be assured that Why Didn't You Just Do What You Were Told?, a collection of 33 of her incisive and pugnacious essays for the London Review of Books, is a bromide-free zone.
Diski wrote withering social criticism and had an outsize talent for distilling discomforting truths. On the sinking of the Titanic: "It was, of course, a gift for those who saw disaster in modernity." On Charles and Diana's split: "Take the bright lights away and you have a regular messy divorce, friends taking sides, money, adultery, using the kids. The only remarkable thing was that he left her for an older woman." Readers of Why Didn't You Just Do What You Were Told? who are new to Diski's work will be awed not just by her die-cut sentences but also by the range of her apparent authority. One can imagine LRB editors making a game of futilely trying to find a subject on which Diski could get no purchase. A book on the history of office space? How about Keith Richards's autobiography? What about an anthology called Jews and Shoes? Diski took the pulse of each one.
She could be a pitiless takedown artist, especially when reviewing books about formidable women who were eclipsed by the men in their lives, including Véra Nabokov, Sonia Orwell and Elisabeth Nietzsche. Of Martha Freud, wife of Sigmund, Diski wrote with painterly sarcasm, "The big idea seems to be that we must value her contribution to the development of psychoanalysis as the provider of a peaceful home life for its founder. The sine qua non of radical thought is someone else changing the baby's nappy."
The thread linking all the pieces in Why Didn't You Just Do What You Were Told?, which span 1992 to 2014, is Diski's personal history, which comprised a harrowing childhood ("I came from a family of suicidal hysterics") and intermittent mental health problems. How she managed regularly to self-disclose without toggling over into self-absorption is a secret that she has taken to her lamentably early grave. --Nell Beram, author and freelance writer
Shelf Talker: This collection of 33 essays by the English writer, who died in 2016, showcases her talent for biting criticism and her facility with the non-egotistical self-disclosure.