The way one closes a novel one has fallen in love with. A novel that's a friend from whom it's hard to part, because one wants it close by, in arm's reach.
--from Fresh Water for Flowers by Valérie Perrin, translated by Hildegarde Serle (Europa Editions)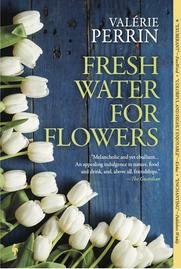 What's your favorite "lockdown read" thus far in the time of pandemic? This is at once a hard and beautiful question, perhaps more so because this week I'm writing about a brilliant novel in which the main character, Violette, is a cemetery caretaker--in every sense of the term--in a small French town.
I've had a few great lockdown reads since last spring, but Fresh Water for Flowers was my first in 2021. I didn't find it as quickly as I should have. The novel, which will be released in paperback next month, was published in the U.S. last July. Despite being an Indies Introduce and Indie Next pick, as well as garnering many bookseller endorsements, it had a relatively quiet HC debut here, even as the book was striking a chord with European readers. An international bestseller, it reached #1 in Italy and in France, and was dubbed 2020's favorite "lockdown novel."
Describing the book as "a publishing sensation," Il Post reported (trans. by Europa editor Edoardo Andreoni) that although the novel, published in Italy by E/O editions, "was released to little fanfare in the summer of 2019, it became the 'lockdown novel' for tens of thousands of readers.... Not because Fresh Water for Flowers deals with grief--something that many people are experiencing right now--but because of the hiatus in the release of new books and, paradoxically, the closure of brick-and-mortar bookstores, which lent greater importance to the advice of booksellers."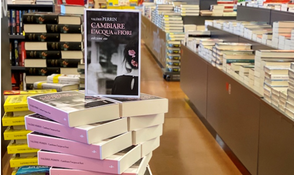 A stack of Fresh Water for Flowers at Libreria Lovat in Villorba.
"It benefited from the lack of new releases, which gave more space to the books that were already out," said Nicolò Lovat of Libreria Lovat in Villorba. "All booksellers read it and recommended it when we started doing direct-to-home sales. We almost struggled to keep up with demand: the book exploded."
Europa Editions editor-in-chief Michael Reynolds recalled: "As Fresh Water started to really gain momentum abroad last year, I confess to feeling as if we had failed it. It came out at what might have been the hardest time for debut novels in translation published by indie presses in the last decade, during the first few months of the pandemic and lockdown. But it succeeded abroad even during lockdown in a way that we couldn't seem to make happen here in the U.S. All this despite strong indie bookseller support and some vociferous supporters. We tried everything, but we couldn't get it into the hands of enough readers to really kickstart word-of-mouth. But slowly, slowly it has been gaining momentum, and now with the paperback coming out, I feel we have a real shot at getting it to its readers. I don't want to overstate it, but I think this is a book that slews of readers will not only adore but that they need after this complicated year."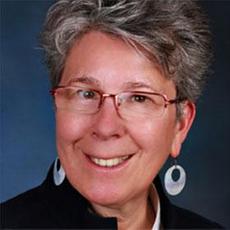 Sheryl Cotleur
Sheryl Cotleur of Copperfield's Books, Sebastopol, Calif., agreed: "What captured me about this absolutely wonderful novel is how it authentically covers pretty much all the varieties of emotion and experience. It's a lyrical love story but with a tragedy at center. It's quirky in all the right ways.... But overall it's a novel, beguiling in its ability to draw readers in to deeply caring about each character--or at least be deeply curious. After I read my galley I pushed it on two dear colleagues both of whom work at neighboring bookstores and both of them loved it and increased their orders so we could all hand sell it madly. Fresh Water for Flowers is that marvelous kind of novel that is a well told tale with people you wish you could know forever."
Describing the book as "one of my favorites," Stephanie Crowe of Page and Palette Bookstore, Fairhope, Ala., said: "What impressed me the most was the character, Violette. I was captivated by her personality. All of the characters were so uniquely drawn. We have a Europa bookclub and reviewed this book when it was first released. Everyone loved it! I have been passionate about it and have sold many copies and everyone that has read it has loved it! Beautiful writing and a lovely story that is not afraid to capture life. I think the paperback will do extremely well. It is a must read as far as I'm concerned."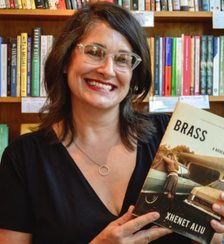 Rachel Watkins
Rachel Watkins of Avid Bookshop, Athens, Ga., added: "I'm trying to read more translated works, and Fresh Water for Flowers was absolutely delightful. The luscious descriptions of the gardens and the tombstone inscriptions set such a peaceful mood for the various visitors to Violette's cemetery. To be honest, the hardcover didn't sell very well for us and I can't wait for it to be in paperback. We send our paperback books for our very successful subscriptions program, and I've been anxious to get this into the mailboxes of several of our subscribers! It's just a perfect novel with several love stories and mysteries and just luscious writing."
"Why do books attract us the way people do?" Violette wonders. "Why are we drawn to covers like we are to a look, a voice that seems familiar, heard before, a voice that diverts us from our path, makes us look up, attracts our attention, and could change the course of our life?" Good questions. We know the answer.