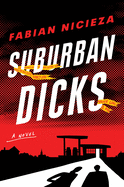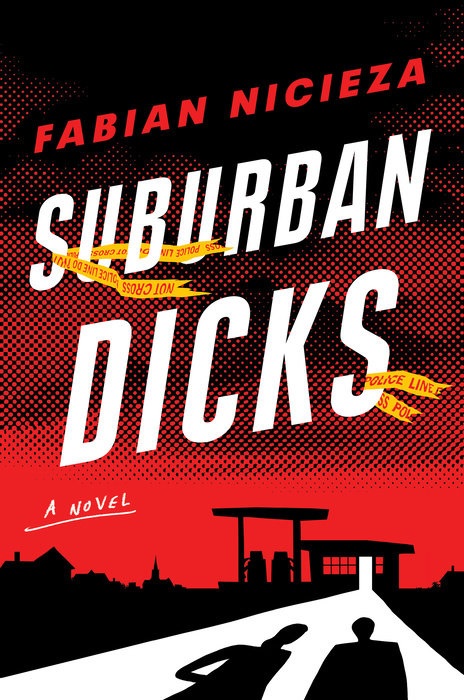 Sure, modern crime fiction has an abundance of idiosyncratic female detectives, but how many of them show up at the murder site in a minivan transporting four children, one of whom urinates all over the crime scene? So begins Fabian Nicieza's ceaselessly funny debut novel, Suburban Dicks, in which characters' wisecracks cushion a painful reckoning with the prejudices running amok in a New Jersey town.
Queens girl-turned-suburbanite Andrea Stern, who is ostentatiously pregnant with her fifth child, isn't looking for drama the morning she rushes into a West Windsor, N.J., gas station; she's looking for a bathroom for her youngest child. Unlike the incompetent cops on the scene, Andrea determines that the killer tried to make the murder of gas station attendant Satkunananthan Sasmal look like a random shooting. Andrea is no stranger to crime solving: she made a name for herself helping the FBI crack a high-profile murder case in New York City, and she was planning to attend a graduate program with the bureau's Behavioral Analysis Unit when she got pregnant with her first child. Since then, Andrea, a self-described "employee of a breeding factory," has deduced that "suburban bliss" is as oxymoronic as "happy marriage."
The fatal shooting of Sasmal, an immigrant from India, is West Windsor's first murder in more than 30 years, but the town's Asian community has been feeling victimized for ages, as Andrea learns when she starts sniffing around, often with at least one child in tow. Also wanting a piece of the action is Kenny Lee, a Chinese American West Windsor resident and reporter for the Princeton Post. Like his childhood crush object Andrea, Kenny has had something of a career setback: "a Pulitzer at twenty-two, disgraced by twenty-seven, irrelevant at twenty-nine." Andrea wants justice; Kenny wants a Netflix series devoted to his work on the Sasmal story. To have a shot at achieving these goals, each needs the other, and not only, as in Andrea's case, for occasional babysitting.
Suburban Dicks is a well-oiled mystery, throughout which stereotypes fly from the mouths and pollute the minds of even well-meaning characters trying to get to the bottom of Sasmal's murder and the decades-old crime it points to. Nicieza, co-creator of Marvel's Deadpool, has set out to expose prejudice in all its hairy, shattering guises, and in so doing, he never fails to find a laugh where it hurts. --Nell Beram, author and freelance writer
Shelf Talker: This incessantly funny debut crime novel centers on an odd-couple pair who are investigating the murder of an Indian immigrant in their New Jersey town.