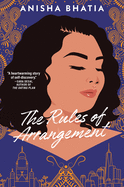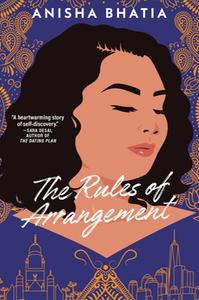 A boisterous family drama set in Mumbai, India, The Rules of Arrangement by Anisha Bhatia takes satirical aim at marriage-obsessed cultural norms in well-to-do communities that emphasize a woman's looks and fashion sense over her education and intelligence. It is the story of witty and ambitious Zoya, a 26-year-old advertising associate at a multinational company with a promising career trajectory and a family eager to find her a husband. Leading the charge is the formidable and well-coiffed Sheila Bua, a lovingly rendered version of the stereotypical matchmaking aunty.
Bhatia's colorful debut follows its heroine as she is introduced to prospective grooms, all the while distracted with a project at work she hopes will land her a transfer to the New York office. "The trick with our traditions is to not argue," she explains, going along with her family but with no intention of letting marriage sideline her dreams. While Zoya's enigmatic male boss comes into clearer, rosier focus and her aunt's hard work finally yields a suitable marriage candidate, Zoya begins noticing cracks in Sheila Bua's merry façade, and odd, secretive behavior that prompt further investigation. What Zoya discovers as she digs deeper into Sheila Bua's past, and the implications it has for her own future, will shake the foundations of her world.
Populated with lively relatives, girlfriends and eligible bachelors, The Rules of Arrangement embraces the happy chaos of large families and celebrates Zoya's courage in resisting tradition and family expectations. She won't compromise her self-esteem either, proudly rejecting conventional standards of beauty to make peace with her weight and darker complexion. Bhatia opens the door to uncomfortable, but much needed, conversations about how society judges women, focusing on superficial attributes at the expense of character and intelligence. She also humanizes the faceless laborers who shore up Mumbai's workplace ecosystem, paying tribute to them through the character of Chotu, a spirited boy working at the office canteen. Zoya is fond of Chotu and encourages his compulsive reading habit, her dreams for his future as important to her as her own.
Energetically narrated by Zoya, The Rules of Arrangement features memorable scenes from a wedding, where aunties jostle for space on the dance floor; awkward but hilarious meetings between Zoya and potential husbands; and workplace drama documenting the journey of a talented young woman making her way in the world--rewriting the rules along the way. --Shahina Piyarali, reviewer
Shelf Talker: An action-packed comedy drama about love, family and ambition in which a modern Indian woman in her 20s and her old-fashioned matchmaking aunt realize they share very similar dreams.