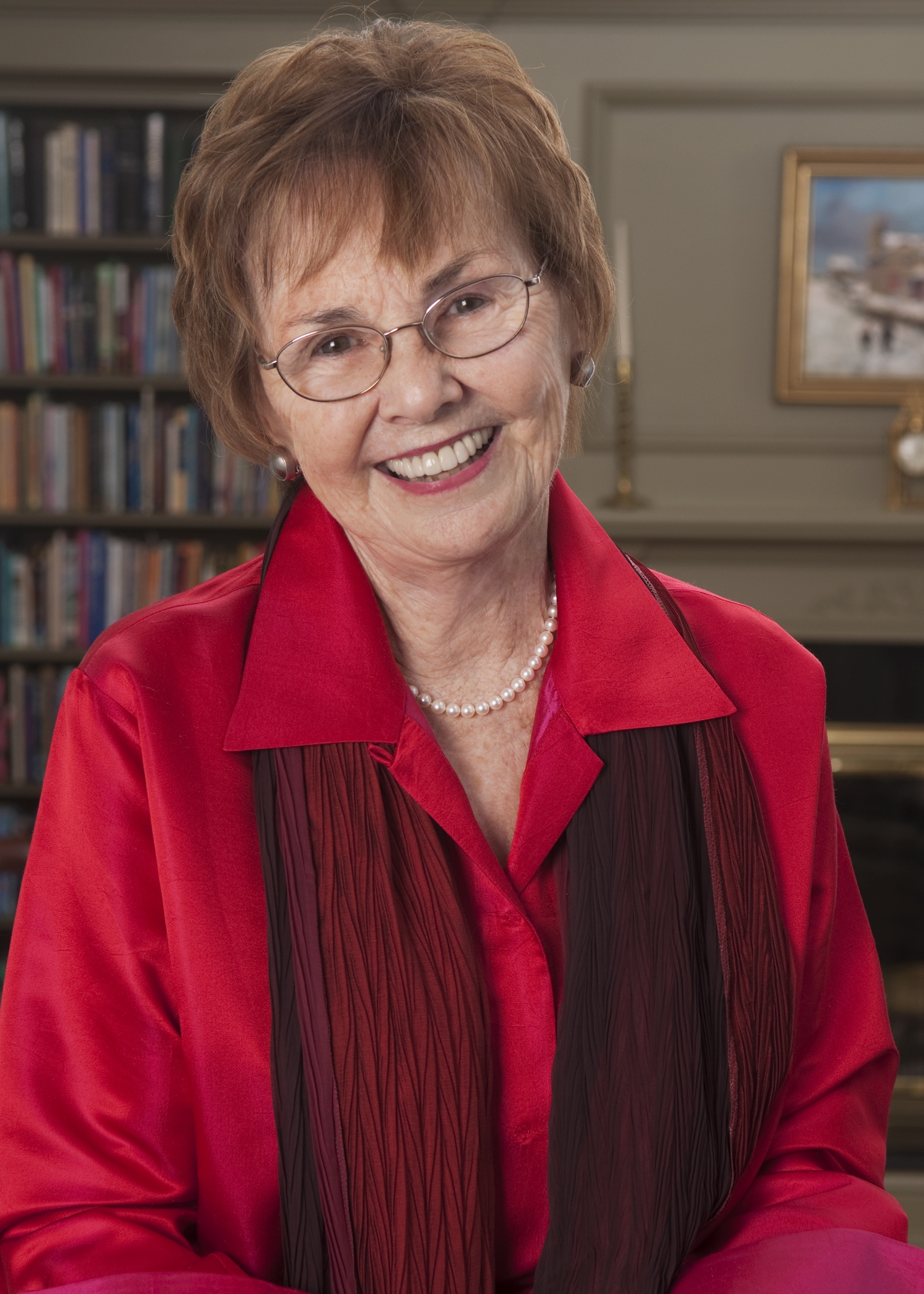 Patricia Reilly Giff
Patricia Reilly Giff, two-time Newbery Honor winner and the author more than 100 books for children, died on June 22 at age 86.
Her work included the Kids of the Polk Street School books, the Friends and Amigos books, and the Polka Dot Private Eye books. Several of her novels for older readers have been chosen as ALA-ALSC Notable Children's Books and ALA-YALSA Best Books for Young Adults. They include The Gift of the Pirate Queen; All the Way Home; Water Street; Nory Ryan's Song, a Society of Children's Book Writers and Illustrators Golden Kite Honor Book for Fiction; and the Newbery Honor Books Lily's Crossing and Pictures of Hollis Woods. Lily's Crossing was also chosen as a Boston Globe-Horn Book Honor Book. Her most recent books include the Zigzag Kids and Mysteries on Zoo Lane series, Genevieve's War, Island War and A Slip of a Girl.
As a child, her favorite books included Little Women, The Secret Garden, the Black Stallion books, the Sue Barton books and the Nancy Drew series. Giff loved reading so much as a child that her sister had to grab books out of her hands to get Giff to pay attention to her; later, Giff's three children often found themselves doing the same thing. She was a reading teacher for 20 years, the educational consultant for Dell Yearling and Young Yearling books, and an adviser and instructor to aspiring writers. She was also a bookseller: for a time, she and her husband and children ran the Dinosaur's Paw, a children's bookstore named after one of her Kids of the Polk Street School novels, in Newtown, Conn.
She once said, "I always start each day by writing. That's like breathing to me. I wanted to write from the first time I picked up a book and read. I thought it must be the most marvelous thing to make people dance across the pages."
One of her longtime editors, Mary Cash, v-p and editor-in-chief, Holiday House Publishing, said, "One of the things that made Patricia Reilly Giff's work extraordinary was how thoroughly she understood the emotional lives of children--what they loved most, what frightened and troubled them, and what truly mattered to them. She was also able to give her characters the compassion and forgiveness they could not yet give themselves, and I think this is why readers often found her work reassuring. The lovely thing is that she was just as generous and compassionate in her personal relationships, which is part of what made it such a joy to work with her."
Another longtime editor, Wendy Lamb, Wendy Lamb Books, said, "I always felt so lucky to publish Pat, who was a delight in every way. I met her at Viking in 1978, when an editorial assistant found Pat's first book, Today Was a Terrible Day, in the slush pile. I became her editor at Delacorte in 1996. She was funny, firm, a complete pro. Each draft arrived on time. One of the joys of my career was to listen to her speeches, and to hear her chat with fans as she signed books. Each person she worked with at RHCB mattered to her. She was grateful for your contribution to her book, or to a conference, or to an appearance. She cared about you. Her readers felt that, too. Last week, a student at the Columbia Publishing Course told me that Pat's Pictures of Hollis Woods inspired her to work in children's books. What she gave us all will last."