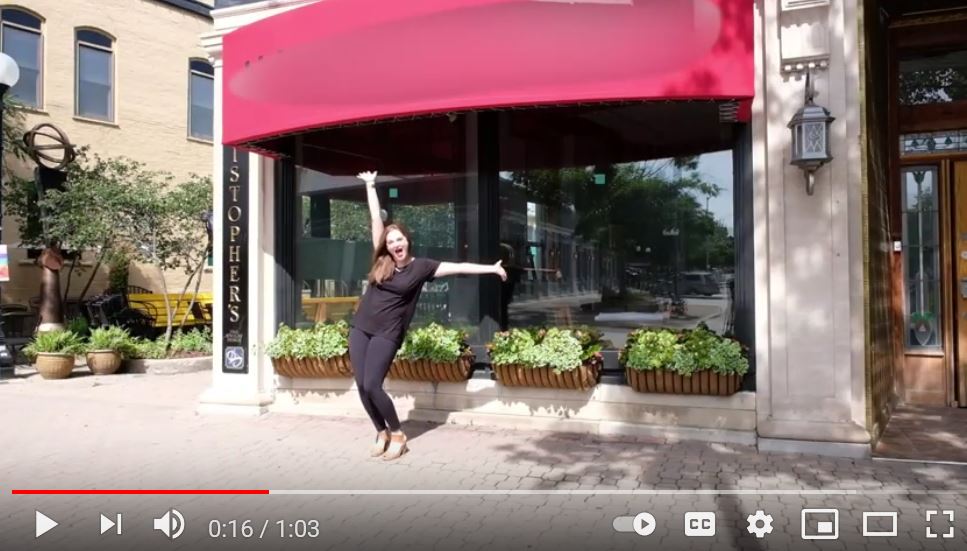 Jenny Shima in front ot the future Lit Books and Bar
Lit Books & Bar will open this fall at 122 N. Neil St. in downtown Champaign, Ill. The News-Gazette reported that owner Jenny Shima will sell new books in the 2,000-square-foot space, offering a selection that "will be curated over time to suit what local shoppers want." She will also host speakers, events for kids, and booksignings, noting that "she sees Lit as more than a bar and a bookstore. Along with home and work, she wants it to be a third place where people can come and feel like they belong." An Indiegogo fundraising campaign has been set up for the new business.
Shima is partnering with Kaya Speagle and Kelly Hieronymus Whiting, owners of Hopscotch Bakery & Market, which is opening a second Hopscotch location inside Lit, with the goal of operating a bookstore and bakery by day, and a bar serving wine and beer in the evening, with appetizers and desserts also available.
"Like our first brick and mortar, we will focus on beautiful inventive pastries and local coffee with the addition of fun savory small plates, salads and snacks," Whiting said. "Beer, wine, zero-proof and plated desserts for a fun evening date post-dinner with an emphasis on local collaboration to highlight our new location and partnership with Jenny Shima of Lit."
A remodeling of the former Hank's Table interior is underway, with the goal of creating a lighter and brighter space, according to Shima. Outdoor seating will also be available.