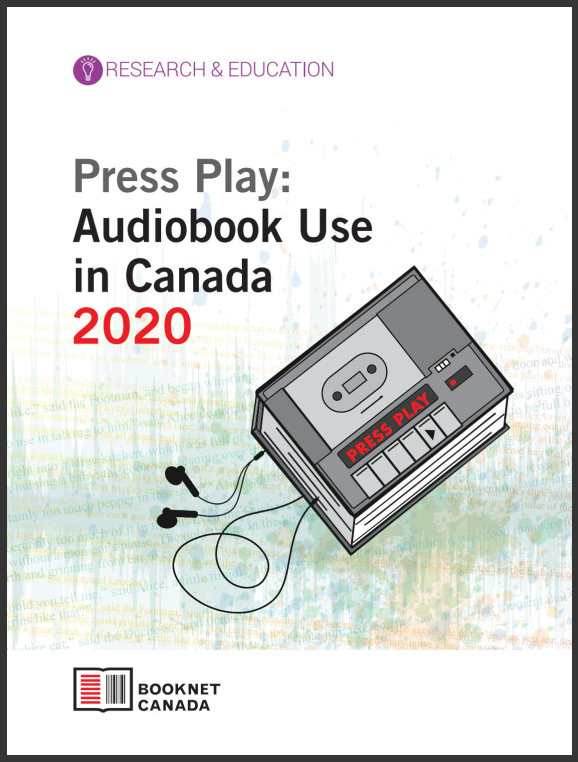 BookNet Canada offered a roundup of its recent research on the audiobooks category, taken from the latest studies Press Play: Audiobook Use in Canada 2020, Canadian Leisure & Reading Study 2020, Canadian Book Consumer Study 2020 and The State of Publishing in Canada 2019. Among the highlights:
Audiobook sales in Canada increased 34% from 2018 to 2020.
Audiobook listeners comprise 37% of Canadians.... During the first COVID lockdown, 23% of Canadian readers were listening to more audiobooks than they previously did.
In 2020, 24% of listeners listen daily or more than once a day, up from 7% in 2018.
Of those who engaged in reading activities on a weekly basis, 70% prefer audiobooks, 69% print books and 72% e-books.
The average Canadian audiobook listener listens to up to five audiobooks a year, with 62% listening while doing other things and 38% just listening.
The majority of audiobook listeners use smartphones, a trend that has increased significantly--from only 17% in 2014 to 45% in 2016 to 67% in 2020. Other popular methods include computer (45% of listeners) or tablet (41%).
Downloading or streaming audiobooks for free was the most popular way (38%) for Canadian listeners to get their audiobooks in 2020, followed by purchasing (34%) from an online store and, tied for third at 31%, buying from a subscription service or borrowing from the public library.
---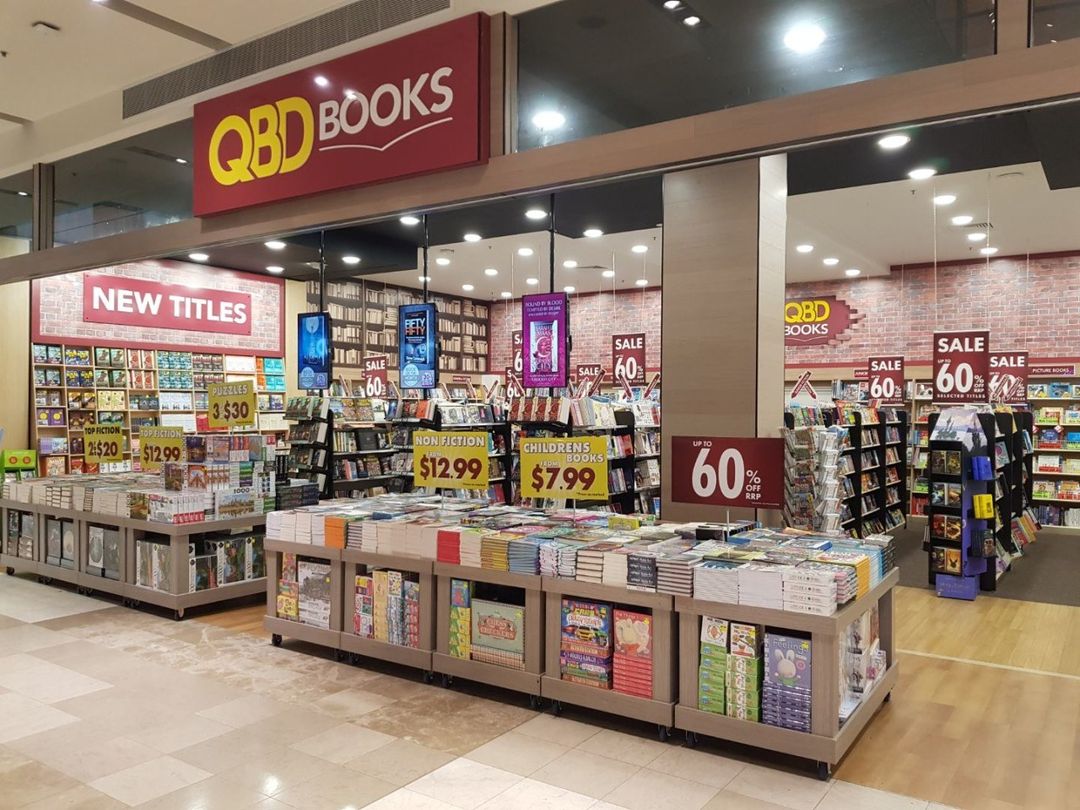 Australian chain QBD Books is a finalist in the 2021 National Retail Awards in the Large Retailer of the Year category, Books + Publishing reported. QBD operates 81 stores, including two Melbourne locations that opened in October 2020 and stores in Queensland and New South Wales that opened earlier this year.
"We are very excited to be named a finalist in the 2021 National Retail Awards," said CEO Nicholas Croydon. "This is a great honor following on from what has been a very challenging year for all retailers. We are also very proud of our dedicated and hard-working staff who worked tirelessly to provide service to customers during the pandemic."
The winner of the Large Retailer of the Year award will be announced August 27.
---
Dean Hoyle, chairman of U.K. discount retailer The Works, is stepping down from his position effective September 30, the Bookseller reported. He will be succeeded by Carolyn Bradley. Hoyle, founder of the Card Factory, has been involved with The Works for seven years, overseeing the opening of 200 new stores. The company operates more than 500 stores in the U.K. and Ireland.
"As we look to the future, [Hoyle] felt the time was right now to hand over the reins. He is still one of our biggest shareholders, I think he is our second biggest shareholder, and remains a supportive shareholder," said CEO Gavin Peck, adding that Bradley's appointment will be "a huge support" to him and the business, in particular her digital marketing and customer focus.
Peck also observed that the chain is still "passionate" about books and making them affordable and convenient to buy, and that the company wants to work even closer with publishers in the future, the Bookseller wrote.
---
Bookseller moment: "Goodnight, goodnight from the coziest shop," Firefly & Fox Books in Simcoe, Ont., Canada, posted on Facebook earlier this week. --Robert Gray