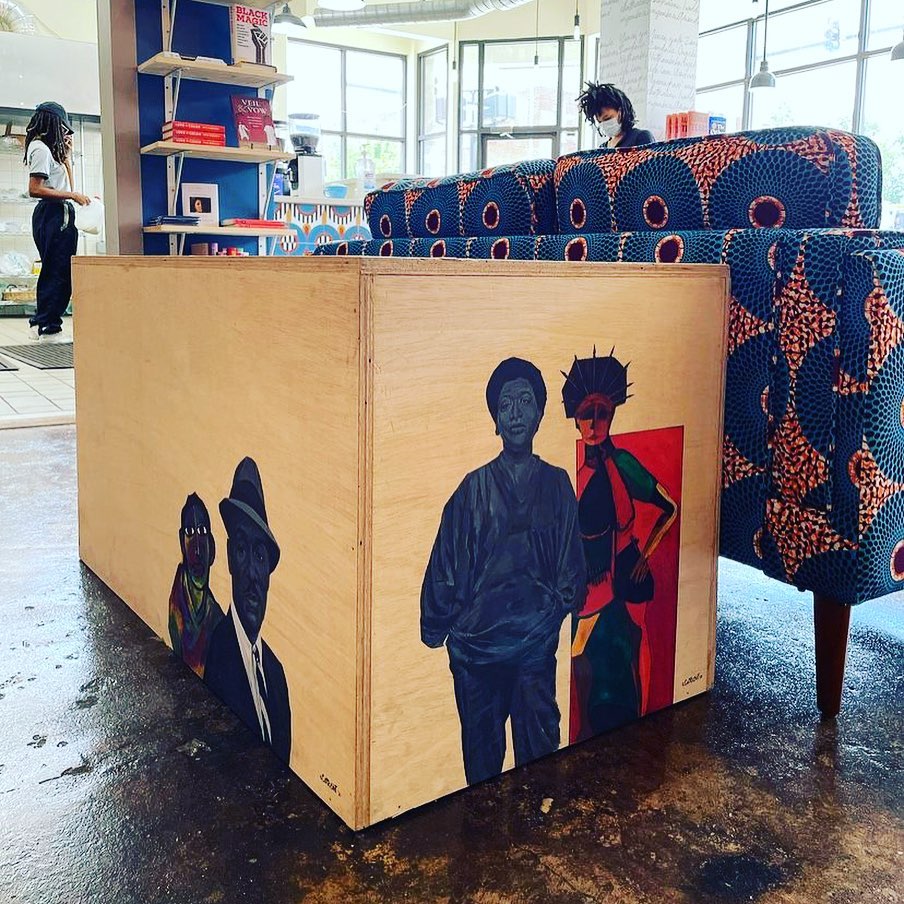 "A few weeks ago some of you may have noticed that one of our little display boxes disappeared for a few days," Rofhiwa Book Café, Durham, N.C. posted on Facebook. "It was in the capable care of @craigcutright for a little sprucing and it came back better than we could have imagined. What Craig created is nothing short of amazing, a mashup of Black authors and book covers:
Audre Lorde standing adjacent to a cover image of her book Zami: A New Spelling of My Name.
The eyes of James Baldwin (as pictured on the cover of I am Not Your Negro) combined with a cover image from Things Fall Apart by Chinua Achebe.
A portrait of Ralph Ellison beside a cover image of Richard Wright's Black Boy.
"We love this work. We love that it sits just below the children's books. We love that we are in a community of artists and creators whose work resonates so deeply with our own. Thank you Craig!"