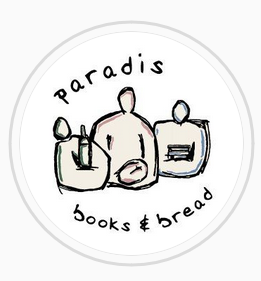 Paradis Books & Bread opened this month at 12831 W. Dixie Highway, North Miami, Fla. Describing the venture as "a hybrid bookstore, wine bar with bites, a bottle shop, bakery, and, to boot, a full fledged urban garden," Thrillist reported that the "concept comes from a group of friends--Brian Wright, Audrey Wright, Bianca Sanon, Ben Yen, and Sef Chesson--who share a background working in various New York City restaurants and retailers. But by contrast to many of their previous postings, this new venture will be entirely worker-owned and designed to eschew full-service. And rather than pocketing tips, extra cash will be allocated to giving back to the community in the form of free sanitary products in the bathrooms as well as rideshare money for anyone who doesn't feel safe driving home or for whom the city's limited public transportation isn't accessible."
"It became clear that what we wanted to accomplish for a variety of reasons--financial and otherwise--probably wouldn't be possible in New York," said Sanon, adding that the team knew they wanted to offer something more fluid than the traditional restaurant.
The bookstore also revolves around a community-first mindset. Thrillist noted that Audrey Wright, who formerly worked at Bluestockings Cooperative in New York City, said there will be a mix of new and used books for sale--"we're pretty critical about the flaws in society and our book options definitely reflect that"--as well as consignment opportunities and a local lending library program.
"We'll try it out and see how it goes, but we're not going to come after people if the books don't find a way back to us," she added. "Overall, like everything else we're doing, we hope that this will be a space where people will sit back with a glass of wine, flip through a book, and learn something new without the pressure of buying."