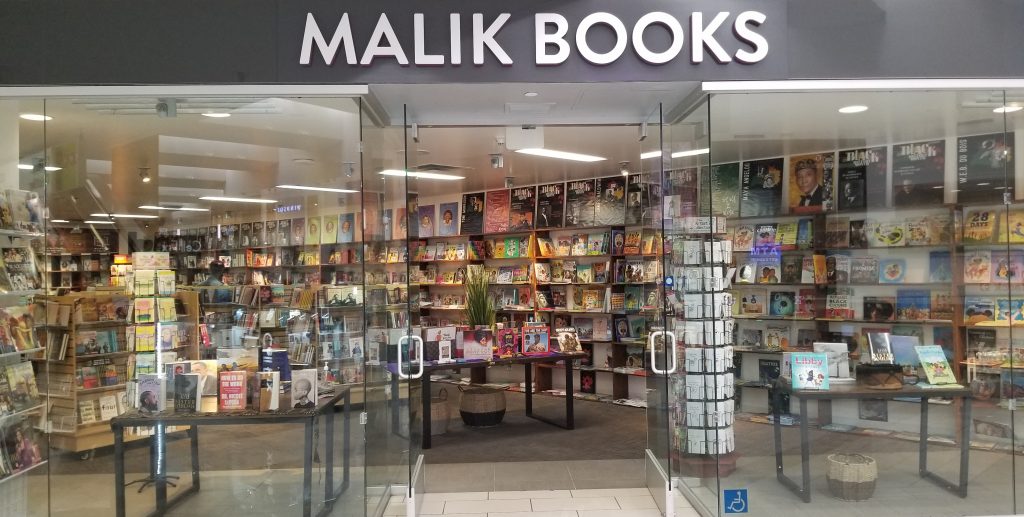 Malik Books at Westfield Culver City Mall
Despite the myriad challenges brought on by the pandemic, Malik Books in Los Angeles, Calif., has not only stayed in business but opened a second location, the Los Angeles Business Journal reported.
"Most businesses in underserved communities only have about three full months' worth of reserves hanging around to begin with," store owner Malik Muhammad said. "It could be very stressful and overwhelming. We were able to pull through as a result of the love and generosity of people all over this country and locally, and our customers who just came to our aid. And that's how we survived, and that's why we are able to conduct business to this day."
Muhammad, who opened the bookshop in L.A.'s Baldwin Hills neighborhood in 1990, opened a second location in November 2020 in the Westfield Culver City mall. At 1,400 square feet, it is roughly three times the size of the original Baldwin Hills location. Muhammad called opening the second store a "leap of faith" and said that the mall, which did not have a bookstore, reached out to him. The foot traffic, he added, was the biggest draw.
The original Malik Books, located in the Baldwin Hills Crenshaw Plaza mall, was closed for most of 2020. During that time Muhammad started a GoFundMe campaign that has brought in more than $24,000, and greatly expanded his store's online offerings. It finally reopened to foot traffic in October.
With the help of his wife and two daughters he started making deliveries within 10 miles of Baldwin Hills and he expanded the store's social media presence. He started appearing on On the Air with Ryan Seacrest for a recurring book review segment in July 2020 and in January 2021 appeared on The Ellen DeGeneres Show.
"It took a long time to get to this point where people see a Black bookstore as a viable business and a respectful business," he told the Journal. "It's been a sacrifice and a grind."