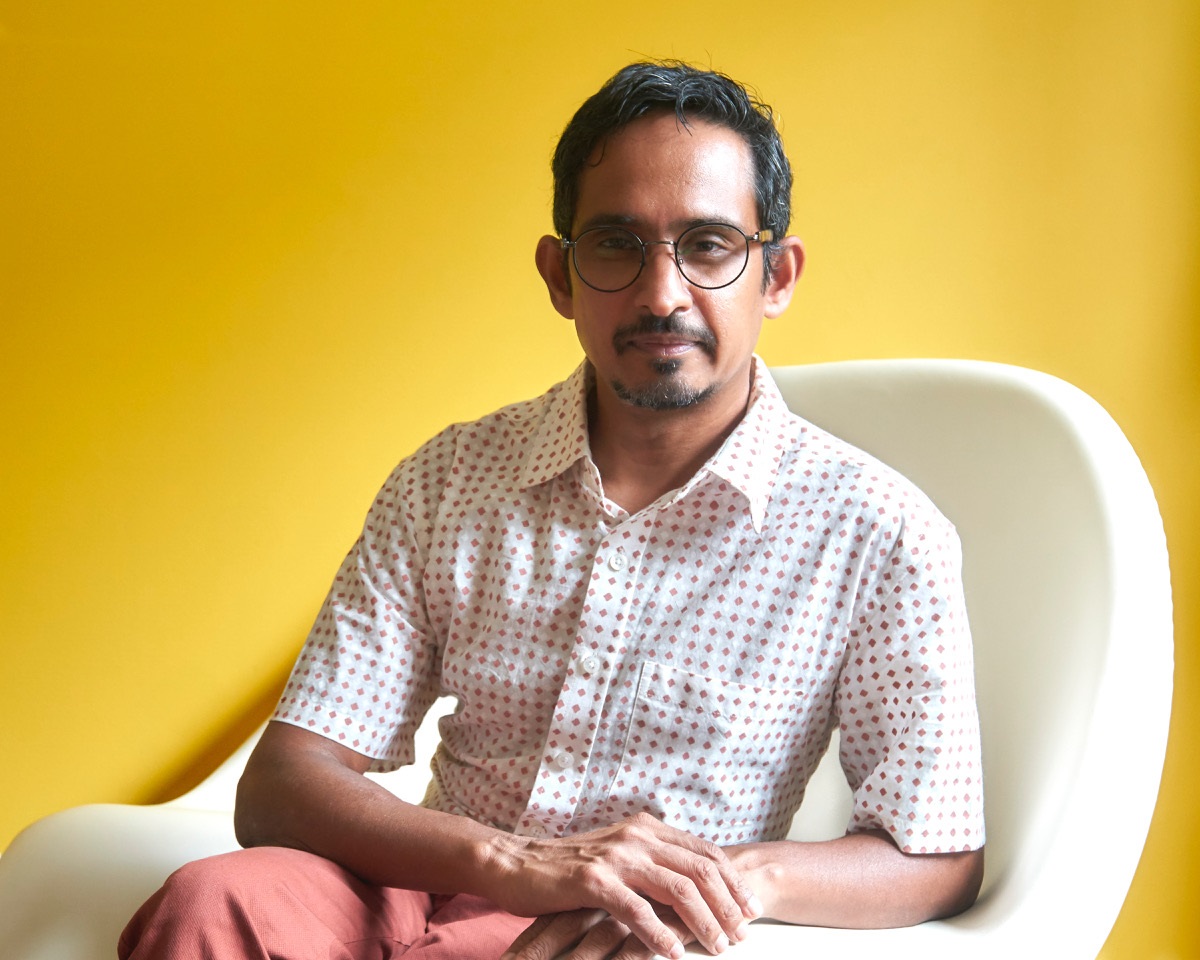 Nawaaz Ahmed was born in Tamil Nadu, India. Before turning to writing, he was a computer scientist, researching search algorithms for Yahoo. He holds an MFA from University of Michigan/Ann Arbor and is the winner of several Hopwood Awards. He is the recipient of residencies at MacDowell, Yaddo, Djerassi and VCCA. He's also a Kundiman and Lambda Literary Fellow. He lives in Brooklyn, N.Y. His debut novel, Radiant Fugitives (Counterpoint, August 3, 2021), follows three generations of a Muslim Indian family confronted with a nation on the brink of change.
On your nightstand now:
Anjali Enjeti's inspiring book of essays on how to work for change in America, Southbound; Ayad Akhtar's brilliant examination of being Muslim and American, Homeland Elegies; the first volume of N.K. Jemisin's epic Broken Earth series, The Fifth Season; Ersi Sotiropoulos's What's Left of the Night, a fictional account of the Greek poet Cavafy's growing into his art; Robert Jones Jr.'s mesmerizing novel The Prophets, about two enslaved young men in love on a plantation.
Favorite book when you were a child:
I grew up reading books by Enid Blyton, Franklin W. Dixon, Agatha Christie. I was a huge Hardy Boys and Hercule Poirot fan. But if I had to pick a favorite childhood book, it would be a book of fairy tales from Estonia, Latvia, and Lithuania that I reread so many times. During my childhood, India was flooded with beautifully illustrated books from the USSR, which were much cheaper than the books from the U.K. or the U.S., and this was one of them. I continue to look for it everywhere.
Your top five authors:
Italo Calvino, Leo Tolstoy, Ursula Le Guin, Virginia Woolf, Kazuo Ishiguro.
Book you've faked reading:
There are many books I've only read part of the way through that I have claimed to have read fully. Thomas Mann's The Magic Mountain, for example, which I still want to finish someday.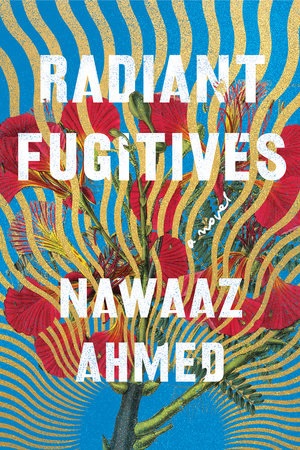 Book you're an evangelist for:
Kiran Nagarkar's Cuckold, a historical novel about the affairs of the state and heart and soul of the heir to the Rajput throne of Mewar, which I think is every bit as ambitious and exhilarating as War and Peace. The "cuckold" in the title points to the prince's marriage to the mystic poet Meera Bai, who has pledged her love and devotion to Lord Krishna.
Book you've bought for the cover:
I can't remember buying a book simply for the cover. The closest would be an oversized book about Georgia O'Keeffe, for its gorgeous reproduction of At the rodeo, New Mexico.
Book you hid from your parents:
It belonged to my mother's library, so I only hid that I was reading it: D.H. Lawrence's Lady Chatterley's Lover.
Book that changed your life:
I must say Shyam Selvadurai's brave and wonderful Funny Boy, the first book I read with a South Asian gay character, as I was coming out in the mid 1990s. The only gay character I had come across before that, growing up in India, was a cameo in The Valley of the Dolls by Jacqueline Susann. I reread Funny Boy earlier this year, and realized I'd forgotten that it's also a powerful account of the start of ethnic strife in Sri Lanka.
Favorite line from a book:
"There's just this for consolation: an hour here or there when our lives seem, against all odds and expectation, to burst open and give us everything we've ever imagined, though everyone but children (and perhaps even they) know these hours will inevitably be followed by others, far darker and more difficult." From Michael Cunningham's The Hours.
Five books you'll never part with:
These have to be books by friends and mentors who have inscribed them for me, since it seems like you can find anything else at a moment's notice these days. I wouldn't want to pick only five, but the list would include Sharanya Manivannan's The High Priestess Never Marries, Preeta Samarasan's Evening Is the Whole Day, V.V. Ganeshananthan's Love Marriage, Sandip Roy's Don't Let Him Know, Bishakh Som's Apsara Engine. These are also beautiful books in their own right, and readers should check them out.
Book you most want to read again for the first time:
Agatha Christie's The Murder of Roger Ackroyd just to experience again the thrill of the denouement. I think her genius at experimenting with the form and tropes of the murder mystery is under-rated.