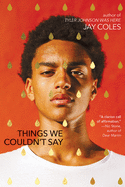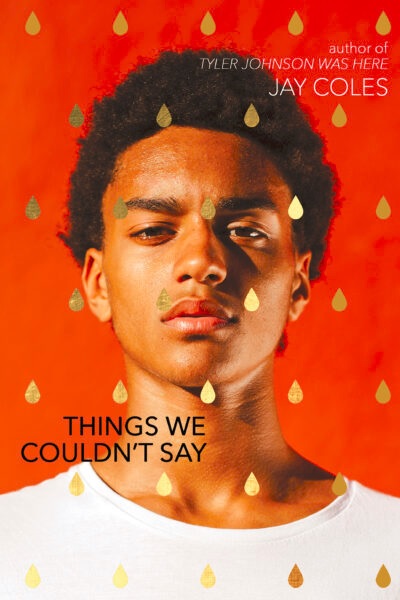 Composer and middle-school teacher Jay Coles (Tyler Johnson Was Here) returns to the YA literary world with his sublime sophomore novel, Things We Couldn't Say. Written for, but not limited to, high school students or those that identify as Black, male and queer, Coles tells the story of 17-year-old Giovanni, who struggles with understanding the many meanings of love.
Giovanni, affectionately called Gio by his friends and family, has lived with a huge hole in his heart for almost half of his life. The hole was made eight years ago when his birth mother abandoned Gio, his younger brother, Theo, and their father, whom Gio calls Pops. Still, Gio has managed the hole even though he lives in a particularly rough part of West Haven, Ind., his father is an alcoholic preacher and Gio is hiding his bisexuality from everyone except his immediate family and his two best friends. As a star basketball player, Gio doesn't yet feel comfortable letting the entire school know that he likes both boys and girls. But just when Gio feels like everything is starting to fall into place and he's beginning to get a grip on his life, that hole threatens to rip his heart in two: he receives an e-mail from his ghost of a mother.
Gio doesn't know what to do about his mother; he's not sure if he should let her back into his life and forgive her or completely block her forever. There is a small but unmistakable part of him that misses her and wants to find out why she left in the first place. To make matters more complicated, Gio is starting to become romantically interested in his new teammate, David, as they hang out more together. As Gio navigates this extremely confusing time, he slowly learns how to come to terms with and understand the many facets of love.
Coles's beautifully written bildungsroman encompasses topics such as identity, grief, love, alcoholism, socioeconomics, depression, sexuality, family, race and racial injustices. It creates a safe space for queer Black boys to see themselves where they aren't always portrayed, while also offering a window and sliding glass door for readers who identify differently from Gio. As readers are invited into Gio's life, they watch him maneuver his age, race, sexuality in all their realms and learn how important it is for young adults to find an understanding of the self as well as a definition of what family and love really means. --Natasha Harris, freelance reviewer
Shelf Talker: In this superbly written coming-of-age novel, a teenage boy struggles to stay afloat and be brave despite his world crumbling.