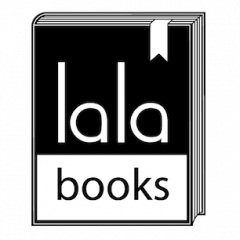 Laura and Greg Lamarre Anderson launched Lala Books in downtown Lowell, Mass., July 23, wanting "to start a new chapter in their life by opening a business while helping to revitalize downtown Lowell," the Lowell Sun reported.
"Business has been good," Laura told the newspaper. "We've seen a lot of enthusiasm from folks. People are thankful there's a bookstore downtown to browse through."
The couple have spent their lives in Lowell, living downtown for the last four years. She is a former Lowell Public School teacher and they have two adult children "and, as Laura points out, they are all big readers," the Sun noted. The store's name is a play on her initials.
HyperText Bookstore and Café opened in 2016 but closed the next year, leaving Lowell, "the birthplace of one of the nation's most recognized novelists, Jack Kerouac," again without a bookstore. For Laura, it was baffling: "We have a university, a community college and a thriving arts community, and yet there were no bookstores," she commented.
On its website, the store says, "We are here for readers, those who have been reading for a lifetime, those still chewing on the corners of books, and everyone in between. We want to become your place to browse new titles, to meet friends, to explore ideas, to share stories."