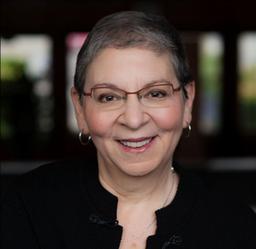 Nancy Pearl
Nancy Pearl, the former librarian and "energetic champion for readers across the country," is the 2021 recipient of the Literarian Award for Outstanding Service to the American Literary Community "for her expansive service to readers and the literary community." Presented by the National Book Foundation, the award honors "an individual for a lifetime of achievement in expanding the audience for books and reading." Pearl will receive the award from the Washington Post's Ron Charles at the 72nd National Book Awards ceremony on November 17.
The foundation noted that "for nearly four decades, Pearl worked in the public library systems in Detroit, Tulsa, and lastly, Seattle, where she was the executive director of the Washington Center for the Book. From the creation of the pioneering One Book, One City program to her commitment to promoting books and authors, Pearl is an energetic champion for readers across the country."
"Libraries are an empowering force in the United States, and are vital to our communities," said David Steinberger, chair of the NBF's board of directors. "The work that librarians do to ensure free and open access to our shared culture is unparalleled, and Nancy Pearl's lifetime of service is a reinforcement that libraries are of the utmost importance for all. We are honored to recognize her contributions, and we are grateful for her passionate advocacy to connect readers with books."
NBF executive director Ruth Dickey commented: "Nancy Pearl's energetic commitment to spreading the joy of books has truly helped build our national culture of reading. For decades, Nancy has worked closely with libraries, literacy organizations and community groups, in the U.S. and abroad, to share her infectious love of books with individual readers and entire communities. We are delighted to celebrate her long career of important work keeping literature at the center of conversations."