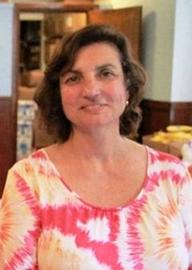 Deb Sundin
Deb Sundin, general manager of An Unlikely Story in Plainville, Mass., is leaving the bookstore to take on a new role developing a downtown revitalization project in Plainville.
Sundin has been with An Unlikely Story since its founding in 2015, helping owners Jeff and Julie Kinney build the store from the ground up. She will continue to work with the Kinneys in her new role--the couple has purchased several properties in Plainville's Bacon Square, where An Unlikely Story is also located, and they have plans to revitalize the downtown with the bookstore serving as the cornerstone.
Sundin said it was an "honor and a privilege" to work with the team at An Unlikely Story over the years, adding: "It gives me great joy to pass along a thriving and vibrant independent bookstore to the next general manager."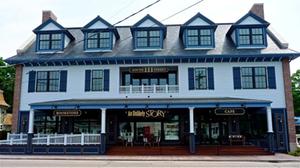 "Deb helped us to create a vision for An Unlikely Story and staff it with experienced and passionate booksellers," said Jeff Kinney. "So much of our recognition as a quality independent bookstore is due to Deb's hard work."
Julie Kinney said: "An Unlikely Story's next leader has a great foundation on which to build. While Deb will be missed, we are thrilled that her next chapter will ensure that our bookstore and our town will be a premier destination for future generations of book-lovers."
A search is already underway for the store's next general manager.