The European & International Booksellers Federation released an analysis of preliminary sales figures from the past 12 months, taking a closer look at nine bookselling markets in central Europe.

"The international bookselling markets underwent significant changes in 2021, impacted by the ongoing pandemic, subsequent sanitary restrictions and pandemic-induced challenges," EIBF wrote. "All of the markets analyzed experienced some sort of lockdown measures during the course of 2021. In almost all cases, these movement restrictions resulted in an increase in online shopping. Nevertheless, while some national bookselling markets experienced growth (e.g., Austria, Germany, and Switzerland), others saw bricks and mortar, and mainly independent, bookshops closing and their market shrinking (e.g., Czech Republic and Poland)."
Online strategy has become crucial for driving the growth of book markets. Tanja Messerli, managing director at the Swiss Booksellers and Publishers Association (SBVV), said a national lockdown contributed to increased online sales: "Almost every second book was sold online in 2021. Not only did the large booksellers benefit from this trend; due to the Covid-19 pandemic, small bookshops also expanded their online shops and many customers remained virtually loyal to their stores."
Physical store retail sales were drastically impacted by the pandemic. EIBF reported that in Germany, bricks-and-mortar bookstore business "was unable to make up the shortfall from the months of store closures in spring," while in Austria sales in stationary bookstores lost almost 2% compared to 2020 and dropped 13% compared to 2019. Many bricks-and-mortar bookshops in Poland closed in 2021. There aren't any recent sales numbers available for the Czech Republic, Hungary, Slovakia or Slovenia, but "the 2020 reports from these countries don't look too encouraging for booksellers." In addition, a paper shortage and increased shipping delays in 2021 "are continuing to wreak havoc on the bookselling industry."
Looking forward to 2022, EIBF cited the 2020 Slovenian Book Fair, during which "book trade experts dived into the post-pandemic future, exploring what the trade can learn from the pandemic. Many of the topics discussed remain crucial for the bookselling market going forward, including potential weaker customer purchasing power, increased market share of audiobooks, need to develop new distribution channels to reach new customers and supporting the increased digitization of the book market."
---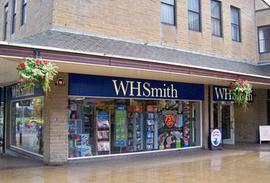 WH Smith reported a "good performance" for the 20-week period ending January 15, with total group revenue at 85% of 2019 levels. The Bookseller reported that the company "said its High Street business was at 87% of 2019 levels for the period, while Travel averaged 83%. December's High Street trading was slightly higher at 90% of 2019 levels."
Group CEO Carl Cowling said he was "pleased" with the progress made in the period--the High Street business performed "in line with expectations," and the retailer was seeing "a small impact from the Omicron variant" but anticipated a resumption in the recovery of its travel markets in the coming months.
North America "continued to see an improvement in air passenger numbers over the period and through the holiday season, with overall revenue at 92% of 2019 levels," the Bookseller wrote. "The impact from Omicron was 'small' and is believed to be short term. In the period, the retailer won a further 13 new stores, including three InMotion stores and a significant tender at Kansas City airport. WH Smith now has more than 60 stores won and due to open in North America over the next three years."
Cowling observed: "As we enter our 230th year since the company's founding in 1792, I would like to thank our entire team across the globe. In particular, my thanks go to our store colleagues who have worked tirelessly over the past number of weeks throughout such a busy trading period. We have an exceptionally strong team at WH Smith and we look forward to building on the strong foundations we have in place."
---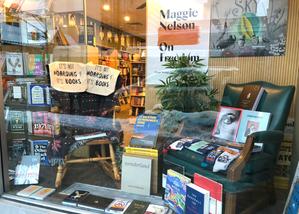 "Ever walk by an independent bookstore and stop to stare longingly at their window display? Us too!" the Canadian Independent Booksellers Association noted in debuting a new feature on its Facebook page: "Introducing a new monthly social series: Window Shopping. Every month, we'll share a window or in-store display that fills us with bookish joy.
"First up is this beautiful display at Perfect Books Ottawa. With their recent expansion, the team has more space than ever to show off some of their favourite new titles. And this is only one section of their display! Have you created or come across some amazing indie bookstore displays? DM us or tag us in photos so we can shine a spotlight next time around." --Robert Gray