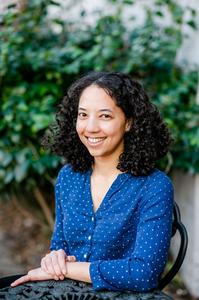 (Rachel E.H. Photography)
Shauna Robinson's love of books led her to try a career in publishing before deciding she'd rather write books instead. Originally from San Diego, she now lives in Virginia with her husband and their sleepy greyhound. An introvert at heart, Robinson spends most of her time reading, baking and figuring out the politest way to avoid social interaction. Must Love Books (Sourcebooks, January 18, 2022) is her debut novel about an editorial assistant at a publishing company who starts working for a rival publisher to make ends meet, and falls for an author no one can afford to lose.
Handsell readers your book in 25 words or less:
Must Love Books is about the unglamorous side of publishing, realizing dream jobs are a lie, and figuring out how to be happy.
On your nightstand now:
I just finished Jane and Prudence by Barbara Pym today, and next up, I'm excited to dive into The Stand-In by Lily Chu and The Undead Truth of Us by Britney Lewis. I'm in a blissful two-week period between writing deadlines and I'm trying to get in as much reading as I can!
Favorite book when you were a child:
I think Where the Sidewalk Ends by Shel Silverstein was my first-ever favorite book. It's silly and funny yet profound, which are all things I gravitate towards. This book is the reason why, for a brief spell at the age of six, I wanted to be a poet. (And then I moved on to reading chapter books and decided I'd rather write prose--it turns out I have a terrible understanding of poetry!)
Your top five authors:
The authors whose writing has shaped me the most (for a variety of reasons) have been John Steinbeck, Mark Twain, Kazuo Ishiguro, Richard Wright, and Shirley Jackson. These authors cover heavy topics beautifully and have a sense of humor I'm drawn to.
Book you've faked reading:
I never made it all the way through Emma by Jane Austen. One night during finals week in my freshman year of college, I had a paper due in 12 hours and I didn't have time to finish reading Emma. In the interest of time, I stopped reading and wrote my paper on Emma even though I'd only read the first half. But, I mean, I've seen Clueless several times. I feel like that counts for something.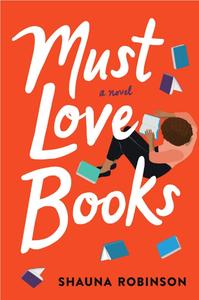 Book you're an evangelist for:
Know My Name by Chanel Miller is a powerful memoir about sexual assault and trying to seek justice through the court system. It's written beautifully as well. I would love to see what she writes next.
Book you've bought for the cover:
Small Admissions by Amy Poeppel has such a colorful, whimsical cover, with a bright teal background and an ornate golden gate full of curlicues. When I saw it in a bookstore, it reeled me in instantly.
Book you hid from your parents:
Luckily, I never had to hide any books from my parents--I always felt free to read whatever I wanted.
Book that changed your life:
I read The Winter of Our Discontent by John Steinbeck as a teenager, in a period when I was mostly reading YA. I loved that this book explored morality and honesty, and through the lens of a character who puts up a front of silliness (I do love silliness!). Reading this made me realize adult literature was more accessible than I thought, and it led me to go beyond YA and start reading the classics I'd only ever heard about. I started to understand who these renowned authors are, my own literary tastes and the writing styles that interest me the most.
Favorite line from a book:
"I never found the companion that was so companionable as solitude." --Henry David Thoreau, Walden. As an introvert who loves being alone, I definitely wrote down that quote the first time I read it! There's another quote I love in Walden in which Thoreau compares people to musty cheese, which is extremely relatable.
Five books you'll never part with:
The Winter of Our Discontent by John Steinbeck
Native Son by Richard Wright
Good Omens by Terry Pratchett and Neil Gaiman
We Have Always Lived in the Castle by Shirley Jackson
Kindred by Octavia Butler
These books are among my all-time favorites. I even own multiple copies of a couple of them (paperback and hardcover) because I just can't help myself! Some of these books lean humorous and others lean more serious, but they all cover topics that resonate with me, and there's a through line of sincerity in each of them.
Book you most want to read again for the first time:
I had the best time reading Good Omens by Terry Pratchett and Neil Gaiman. It's so ridiculous and funny, and yet the relationships between the characters feel sincere and real. I was completely glued to that book the first time I read it. It's still fun to reread, but it's lovely to experience the delightful surprise of discovering your new favorite book.