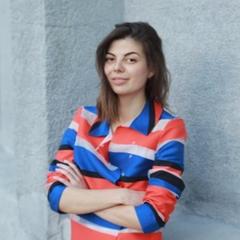 Kateryna Nosko
"The war in Ukraine continues and it is difficult to plan anything for longer than a week ahead," Ukrainian publisher Kateryna Nosko wrote in a commentary for the Bookseller (translated by Mariia Tolmachova). "I do not even look at the publishing calendar, which was full of events for the whole of the year from January 2022. In general, the state of affairs in book publishing, as well as our lives, depends on the Armed Forces of Ukraine. If there is good news from the front, we feel inspired to plan further. No good news--and we stop.
"This 'on and off' mode is exhausting, and the war in Ukraine today is aimed at complete exhaustion and depletion. Any manifestation of cultural life, like opening an exhibition or bookstore in Kyiv, conducting a presentation or a stand-up in a bomb shelter, or talking about a book festival, are perceived as emotionally charged events, acts that include a sense of reinvention of a former life....
"Despite all this, the publishing community continues to work, because going to work is not just about the book business, but about a clearly defined mission that is consistently performed every day--an act of courage and defiance every time someone from the publishing team sits down at their desk.... Yes, from day to day, from one event to another, like a pendulum, we move, those for whom the art of publishing books during the war remains important."
---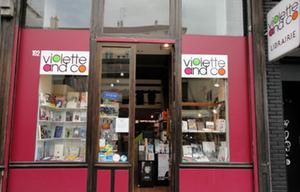 In Paris, the feminist and LGBT+ bookshop Violette and Co. has been saved thanks to a crowdfunding campaign and hopes to reopen in September. Le Monde reported that on February 12, "the adventure had almost come to an end with the retirement of the two founders, Catherine Florian and Christine Lemoine, following 18 years of loyal service. A group of six women in their 20s, from different backgrounds but all loyal customers of the bookshop, decided otherwise. Unable to resign themselves to the closure of this place, 'which means a lot,' they launched a fundraising campaign in March. It ended on June 4 and collected more than €172,000 [about $180,000], allowing the shop to reopen."
"Summing up 18 years in a few words is difficult," the co-founders said of the ownership change. "We think it's great! They show a great appreciation and want the spirit of Violette and Co to carry on. Things will change, of course, but we have faith."
If there is one word that the former owners repeat, it is "transmission," Le Monde wrote. "More than a bookstore, Violette and Co. is a place of memories and sharing, where literary gatherings, exhibitions and creative writing workshops took place."
Lucile Regourd, one of the new owners, added: "We want to be part of the continuity, but we want to add our own touch. To the logo, for example." And while the inventory will be put together in exactly the same way, it will also be enriched with new works, notably in literature for young readers. "The new premises--which have yet to be found--will have a café area that will create a welcoming atmosphere," Le Monde noted.
---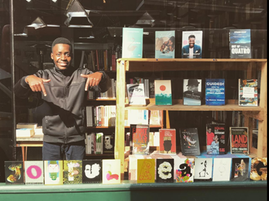 Bridge Books, Johannesburg, South Africa, shared a photo of the shop's front window display on Facebook, noting: "It turns out you can spell JOYFUL READING having just one of each letter of the alphabet. @comfycre47 Admittedly an anagram solver came in handy after we formed 'reading.' SLOUCHY READING was also a thought...." --Robert Gray