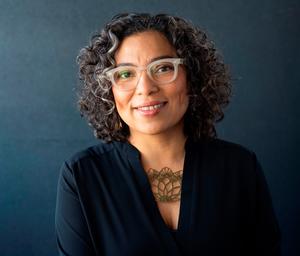 photo: Tim Aguero
Claudia Castro Luna is an Academy of American Poets Poet Laureate fellow and served as Washington State Poet Laureate and Seattle's inaugural Civic Poet. She is the author of One River, A Thousand Voices, the Pushcart-nominated Killing Marías (also shortlisted for the Washington State 2018 Book Award in poetry) and the chapbook This City (Floating Bridge Press). Her nonfiction is included in There's a Revolution Outside, My Love: Letters from a Crisis, edited by Tracy K. Smith and John Freeman (Vintage, 2021). Born in El Salvador, she writes and teaches in English and Spanish and lives in Seattle on unceded Duwamish lands. Her latest collection is Cipota Under the Moon: Poems (Tia Chucha Press, May 20, 2022), a series of poems forming an ode to the Salvadoran immigrant experience in the United States.
Handsell readers your book in 25 words or less:
Cipota Under the Moon is about the resilience of childhood in the face of war. The book meets hardship and violence with a radical "Yes!" to life.
On your nightstand now:
The Delicacy and Strength of Lace: Letters Between Leslie Marmon Silko and James Wright, edited by Anne Wright. I'm interested of late in the various ways in which authors have corresponded with each other either through letters or by creating works in response to each other's writing such as A Different Distance, the recent poetry collaboration between Marilyn Hacker and Karthika Naïr.
Red Paint by Sasha LaPointe. I live in Seattle on unceded Duwamish lands, and Sasha LaPointe is a local poet and writer. This memoir positions the author's life in relationship to the lives of her female ancestors and to the land to which they belong.
An Apartment in Uranus: Chronicles of the Crossing by Paul B. Preciado. These are short personal vignettes and searing essays on gender normativity and body politics. Preciado writes incisively about their transition, making each page glitter with their fierce intelligence.
Favorite book when you were a child:
Anything by Jules Verne: Around the World in Eighty Days; Journey to the Center of the Earth; Twenty Thousand Leagues Under the Sea. Growing up in a small town in a small tropical country, everything about Verne's stories fascinated me, from the scientific and mechanical innovations he concocted to the idea that there were places out there utterly different from my immediate reality. Verne's books blew open all the doors and windows of my young imagination.
Your top five authors:
I find these lists always so difficult:
Lucille Clifton, Zora Neale Hurston, Gabriel García Márquez, Italo Calvino, Toni Morrison, and the Japanese poet Rengetsu.
Book you've faked reading:
Stendhal's The Red and the Black. I was a French major in college. I read Balzac, Flaubert, Zola, Racine in the original with great interest, but Stendhal, ooh la la! I just could not find my way into this book. This was eons ago, no CliffsNotes that I remember. I navigated class carefully with the little I'd managed to read.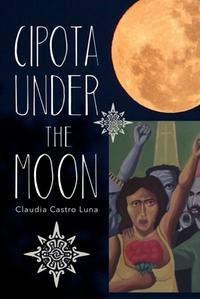 Book you're an evangelist for:
Invisible Cities. I love every book by Italo Calvino that I've read, but I return to this book again and again. I gift it and teach it every year. I love it for its genre-defying nature, for the dream-like quality of the narratives, for its exploration of the limits of language, and for how it gifts us with new ways to think about urban spaces.
Book you've bought for the cover:
All books from the publisher Tara Books. Based in India, Tara specializes in locally printed, handmade books that center narratives and folk tales from communities across India. The books are illustrated by traditional artists and artisans who live in the area where the stories come from. The Night Life of Trees is perhaps my favorite. It is a stunning book. Each page features a gorgeously rendered silk-screened image of a tree, and everything about it--from the richly detailed drawings to the paper quality and ink hues--is a sensual feast.
Book you hid from your parents:
Aztec by Gary Jennings. I was a junior in high school, two years after arriving in the United States from El Salvador. The town's library was not far from our apartment building, and I visited it often. One day, sitting next to a rotating display of paperbacks, the cover of a volume with a Mesoamerican pyramid caught my eye, not least because one of my uncles in El Salvador lived close to the ruins of a Mayan pyramid. The book was my first encounter with historical fiction and its descriptions of life before the conquest, of human sacrifice and sexual encounters held me captive. I feared my parents would disapprove and kept the book hidden until I reached the last page and returned it to the library.
Book that changed your life:
I'd say there are two books that changed my life: a collection of stories by Zora Neale Hurston compiled under the title Spunk, and Anaïs Nin's Little Birds. Thematically and stylistically these books are miles apart, but they ignited my desire to write. I love the heroines in these books and even more, the daring authors who penned them.
Favorite line from a book:
Audre Lorde from her essay "Poetry Is Not a Luxury":
"Poetry is not a luxury. It is a vital necessity of our existence. It forms the quality of the light within which we predicate our hopes and dreams toward survival and change, first made into language, then into idea, then into more tangible action."
Writing is how I find myself, how I make sense of myself in the world, and how I contribute to the life we all share. This quote, in fact this entire essay, is an endless source of inspiration.
Five books you'll never part with:
Ernesto Cardenal's brilliant anthology Poesía Nicaragüense (Nicaraguan Poetry) signed to me. Ernesto Cardenal was Minister of Culture under the Sandinista government when he surveyed the country and collected poems from all corners of Nicaragua. He managed a fine balance selecting poems from established writers and from others whose verse is pure rawness and beauty. These are poems of place, of celebration, of independence and hope.
Las Venas Abiertas de Latinoamérica (The Open Veins of Latin America) by Eduardo Galeano. My edition is extra special because it belonged to my father and has his markings throughout and his signature on the cover page. This book opened my eyes to the brutality of the Spanish conquest in the Americas. Galeano's beautiful prose paired with his gifts as a researcher makes me angry, fills me with sorrow and inspires me every time I visit its pages.
Death of a Naturalist, the sublime first book of poems by Seamus Heaney. I lived in Ireland in my early 20s, and this book places me there, walking down country lanes and burning peat on late fall evenings in Dublin.
Making Face, Making Soul, edited by Gloria Anzaldúa. I find myself on every page of this book. It has been part of my library for over 35 years. It is battered and dog-eared, and I love it for this reason all the more.
I own several editions, in Spanish and in English, of the Popol Vuh, the sacred book of the Mayans, and I would not part with a single one.
Book you most want to read again for the first time:
Willa Cather's Death Comes to the Archbishop.
I have read this book more than once, but it has been a few years since my last reread. Maybe this summer. It is the tempo of the book I love. The way the arid American Southwest offers itself on the page under Cather's careful hand.