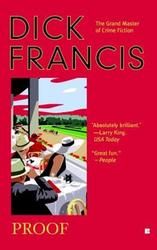 Summer is horse racing season, and whether you went once as a kid with your Uncle Jack or are a regular at Saratoga, everyone has at least one racing story to tell. Dick Francis gave us a bunch and summer is the best time to read them.

Francis was one of the greatest thriller writers of all time. Perhaps the most important thing about him for booksellers is how prolific the franchise was. It was the worst-kept secret in bookselling that he and his wife, Mary, wrote the books together, and now his son Felix has taken over the family business. So if you introduce a reader to Francis and they love him, they can buy and buy. I bought my first Dick Francis at a little stand in a beach hotel gift shop and soon I was renting a car and driving to the nearest independent bookstore to get a beach bag full.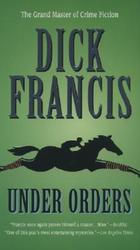 The racecourse was the backdrop for Francis's intelligent characters and clever mysteries. The detailed geometry of the English racecourse reads like armchair travel. And his first paragraphs are always gripping. Here's an example from Straight: "I inherited my brother's life. Inherited his desk, his business, his gadgets, his enemies, his horses and his mistress. I inherited my brother's life, and it nearly killed me." Or, from Hot Money: "I intensely disliked my father's fifth wife, but not to the point of murder."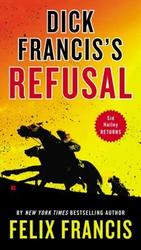 Francis was a champion steeplechase jockey who rode for Queen Elizabeth, though he takes readers on tours of industries and hobbies unrelated to horses. In Flying Finish it was airplanes (which was the catalyst for my own pilot lessons), wine in Proof and gemstones in Straight. He wrote 42 crime novels and Sid Haley was his most famous recurring character. Sid was a jockey; an injury ended his horseracing career and he launched one as a crafty private detective. Odds Against, Whip Hand, Come to Grief, Under Orders and one follow-up book by Felix Francis, Refusal, all feature the brilliant and tough hero. The first three titles are the only three consecutive books in a series that have been nominated for an Edgar.

My favorites are still the early ones: Odds Against, For Kicks, Forfeit and The Danger. They all share gorgeous racehorse countryside, intelligent plots, crisscrossing motives and pacing that will make your heart race. Dick Francis is blissfully satisfying on a hot summer day. --Ellen Stimson