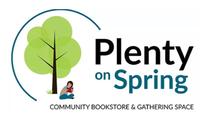 Work has begun on Plenty on Spring, an indie bookstore and event space at 35 West Spring St. in Cookeville, Tenn. The business is owned by Lisa and Dave Uhrik, who are well known in the book world as the owners and operators of retail display company Franklin Fixtures. Ashley Michael will co-manage the store, which is expected to open this fall. The online bookshop is already operating.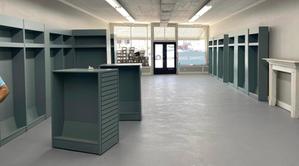 Plenty on Spring in progress.
The new bookstore will feature a carefully curated selection of books, both classics and new releases. Highlights include new bestsellers, books by Tennessee authors, a large children's section, locally made goods and other gift items. The shop will also feature events including local singer-songwriter performances, theater troupes, children's events, classes and workshops and book clubs. The event side of Plenty on Spring includes a cafe serving up drinks, snacks, local Tennessee cheeses, loose-leaf tea and freshly baked cookies.
Franklin Fixtures has been deeply connected to the book world for nearly 50 years, offering retail display options and shelving in more than 30,000 bookstore projects. The Uhriks said they "have kindled a lifelong passion for books, bookstores and all things literary, believing that literacy, conversation and service action are keys to community building, quality of life and individual growth."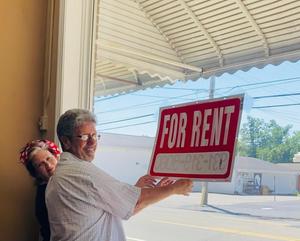 Lisa and Dave Uhrik
After years of helping to create and learn from independent bookstores, the Uhriks said they are excited to join their friends across the country in creating a magical community space of their own: "We love the collaborative spirit in this region, and getting to add to the exciting things that are happening in downtown Cookeville sooner than we'd hoped is especially nice. Ashley Michael has agreed to co-manage the store, and we are inviting a strong and large team to contribute made-here items, music, theater, author and children's events. We know our customers will be expecting us to live what we teach, and we will try our best to be a great example of all we've learned from their successes."
The Spring Street store is just the beginning of the Uhriks' vision. The overarching project is called Plenty on Poplar, and includes plans for a destination bookstore in the form of a barn, soon to be built on what they described as a "lovely piece of land adjacent to City Lake in Cookeville. The barn bookstore/venue, called Plenty on Poplar, will be set among lavender fields and will host farm-to-table events, author events, outdoor concerts, and will even include a dog park."