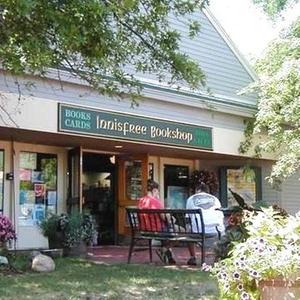 Innisfree in Meredith, N.H.
Innisfree Bookshop, Meredith, N.H., plans to open a second location, in September, on Main St. in Laconia, the store announced on Facebook.
Owner Casey Gerken told the Laconia Daily Sun that she has had the idea for opening a second location "for some time. I have always driven down Main Street and thought, 'Boy, that would be the perfect place.' Now was the right time because, I thought, 'If I don't do it now, someone else might.' "
She added that having a storefront and a large window on the street was a deal-maker, the newspaper wrote. "She envisions people strolling Main Street or enjoying coffee on tables outdoors being able to look in the window and casually venture inside."
Karmen Gifford, president of the Lakes Region Chamber of Commerce, told the Daily Sun that there is "a need" for a bookstore downtown. "People still love books, and that is still an important part of our retail."
The Laconia store will be smaller than the 5,000-square-feet bookstore in the Mill Falls Marketplace in Meredith. The Meredith store has a more seasonal clientele while the Laconia store will have a year-round base, Gerken said. "It's a different community, with a different pace." The Laconia store will feature more local authors as well as smaller and independent presses and will have fewer "tourism-oriented" titles.
Innisfree will be the first bookstore in Laconia, the seat of Belknap County, since Annie's Book Stop closed in 2020 and it will be the first bookstore in downtown Laconia since the closing of the Sundial Shop in 2010.
Gerken bought Innisfree in 2017 after working at the store as a bookseller from 2009 to 2013. Innisfree celebrates its 30th anniversary this year.