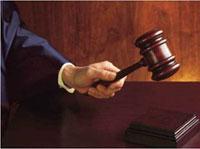 A Virginia Beach Circuit Court hearing has been set to determine whether Maia Kobabe's Gender Queer and Sarah J. Maas's A Court of Mist and Fury are obscene, the Virginian-Pilot reported.
The hearing, which is scheduled for the end of August, comes after two Virginia Republicans, Tommy Altman and his attorney Tim Anderson, who serves in the Virginia House of Delegates, filed a motion for a temporary restraining order that would prevent Barnes & Noble from selling the books to minors without parental consent. Altman and Anderson claim the books are obscene and should not be distributed to children. Gender Queer was removed from school libraries in Virginia Beach in May.
B&N, along with the books' publishers and authors, seek to have the case dismissed, arguing that "neither book is obscene under state and constitutional law." Independent bookstores, including Prince Books in Norfolk, Va., and Read Books in Virginia Beach, have shown their support, along with librarians, publishers, authors and others throughout the industry.