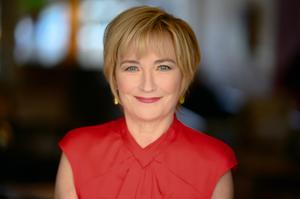 photo: Jordan Matter
Kate White is the author of eight standalone psychological thrillers and eight Bailey Weggins mysteries, including Such a Perfect Wife, which was nominated for an International Thriller Writers Award. White, former editor-in-chief of Cosmopolitan magazine, is also the editor of The Mystery Writers of America Cookbook and author of several popular career books. Her newest thriller is The Second Husband (Harper, June 28, 2022).
Handsell readers your book in 25 words or less:
The Second Husband is a gripping thriller about a woman whose "perfect" second marriage is rocked when police reinvestigate the murder of her first husband.
On your nightstand now:
A Separation by Katie Kitamura
Watergate: A New History by Garrett M. Graff
Frederick Douglass: Prophet of Freedom by David W. Blight
The Murder of Mr. Wickham by Claudia Gray
Four Thousand Weeks: Time Management for Mortals by Oliver Burkeman
I always have a few books going at a time, and I try to make it a mix of one literary novel, at least one nonfiction book (such as a memoir or history), one mystery or thriller, and one book on personal development (ha, I'm still always trying!). I'm loving my current mix. I read Katie Kitamura's Intimacies earlier in the year and thought it was terrific, so I had to go next to her acclaimed 2017 work. Watergate is gripping, and it's been great to learn new details about that scandal, which really impacted my young adult life. I'm also thrilled to be reading Blight's book on Douglass after taking his amazing Yale class on the Civil War, open to the public online during the pandemic. (Can I please use this as an opportunity to sneak in a reference to one of my favorite Civil War books, Manhunt: The 12-Day Chase to Catch Lincoln's Killer by James L. Swanson?)
Though I'm not a big cozy mystery fan, how could I fail to check out a mystery that touches on Jane Austen? As for Four Thousand Weeks, it's an eye-opener and is really making me rethink how I schedule my life, and yes, even how I live it.
Favorite book when you were a child:
A Wrinkle in Time by Madeleine L'Engle (which my mom gave me) tied with The Secret of Red Gate Farm (Nancy Drew Mystery Stories, book 6) by Carolyn Keene. Don't ask me how crushed I was when I learned as a young adult that there was no woman named Carolyn Keene, though I should have guessed at age 12 because my letters to her went unanswered.
Your top five authors:
Please, no. I could never narrow it down like that. I've loved hundreds of books, and so many have had knocked my socks off. Maybe instead I'll list a few authors I like so much that I ended up reading everything they wrote: Jane Austen, F. Scott Fitzgerald, Raymond Chandler, John Fowles and Sue Miller (she's one of my absolute favorite contemporary authors).
Book you've faked reading:
Several Faulkner novels in college.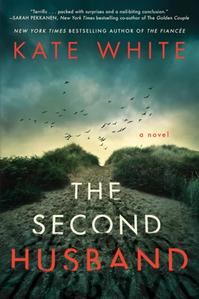 Book you're an evangelist for:
Will in the World: How Shakespeare Became Shakespeare by Stephen Greenblatt, a magical book (and great gift to give) that Sherlocks the Bard and attempts to clear up some of the many mysteries about him. This is tied with Asymmetry by Lisa Halliday, a recent first novel that is so brilliant that I told everyone I could about it.
Book you've bought for the cover:
What It's Like to Be a Bird by David Allen Sibley. Gorgeous cover and fantastic title. I've been a birder for years, so it was easy to be seduced by this book cover. And the book totally delivers.
Book you hid from your parents:
Peyton Place by Grace Metalious. This scandalous novel from the 1950s, which I found in my aunt's basement in the '60s, is tame by today's standards, but back then almost every page could make you blush.
Book that changed your life:
The Year of Living Dangerously by Christopher Koch. I read this riveting, dazzling novel--about an Australian foreign correspondent, Guy Hamilton, who is stationed in Jakarta at the time of the overthrow of Sukarno--after seeing the 1982 movie, and loved it as much as the film. I'd just gotten divorced from my first husband and felt very uncertain about the future, and the movie seemed to promise that the world was wide open to me and to anyone willing to take a chance the way Guy Hamilton does.
Favorite line from a book:
"So we beat on, boats against the current, borne back ceaselessly into the past."
From The Great Gatsby by F. Scott Fitzgerald. I loved this famous line from the moment I read it in high school, mainly because of how poetic it is. But as I've gotten older, it's resonated for me in a whole different way. The past really does call out for you in the second half of your life.
Five books you'll never part with:
Dubliners by James Joyce. I have to have a copy around because I reread the story "The Dead" in it every year. It's one of the most moving, heart-wrenching stories ever.
Last Seen Wearing by Hillary Waugh. A delicious, slow-burn police procedural from 1952, often called the first police procedural. I'm always afraid it will go out of print, so I have to have my own copy nearby. I'm a fan of the slow burn, and I tried to bring some of that into my newest thriller, The Second Husband. It helps to see how other authors do it effectively.
Jerusalem the Golden by Margaret Drabble. I adored this book when I read it years ago--it seemed to treat life as something full of promise--and though I haven't done so yet, I'm going to reread it one day. I have to keep my copy, because it's not available as an e-book.
Kissing the Gunner's Daughter by Ruth Rendell. One of my favorite mysteries/police procedurals ever, and I like to refer to it from time to time.
History of Art by H.W. Janson. I'm not nearly as knowledgeable as I would like to be, but I love art and spend a lot of time in museums and galleries. This book has been a good guide for me (as long as I overlook the lack of diversity).
Book you most want to read again for the first time:
A Thousand Acres by Jane Smiley in a three-way tie with The Sense of an Ending by Julian Barnes and The Last Time They Met by Anita Shreve. All three of these books left me absolutely breathless, and I'd love to re-experience that sensation.
Books that made you cry:
I bawled like a baby reading The Dutch House by Ann Patchett, Middle Passage by Charles Johnson, Carry the One by Carol Anshaw, Wide Sargasso Sea by Jean Rhys, Fraud by Anita Brookner and The White Hotel by D.M. Thomas. I'm so embarrassed to be caught crying while I'm reading a book ("sorry, there's something on my contact lens") but, damn, it always feels so good afterward.