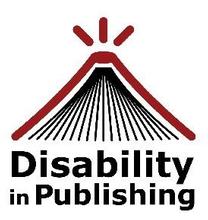 Disability in Publishing, an organization run by and for publishing professionals with disabilities, is launching with a virtual town hall on Friday, July 22. The event is scheduled to begin at 8 p.m. Eastern and will introduce the group's founding members. From there, they'll discuss the organization's purpose and its goals, and they'll answer questions from attendees.
Founding members of the group will be present for the town hall, including Ismita Hussain, agent at Great Dog Literary and DiP's external relations lead; Sarah Fisk, assistant agent at Tobias Literary Agency and DiP's programming lead; and Erin Madison, marketing manager at Penguin and member of DiP's communications team.
The town hall will be livestreamed on Twitter and YouTube. After the event, an archive will be available on YouTube. The event is free, and more details can be found here.