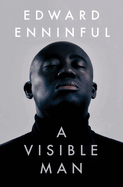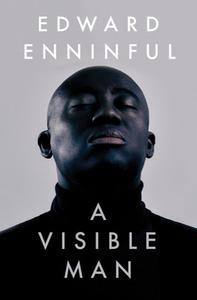 For some people, fashion offers a reprieve from everyday life; for British Vogue editor-in-chief Edward Enninful, fashion reflects life--or at least it should. In A Visible Man, his openhearted, awe-arousing memoir, Enninful writes, "Fashion is a mirror--sometimes a funhouse mirror, granted--of the world at large. The people who have found themselves on its outskirts here have usually found themselves on the outskirts elsewhere. It has been a personal mission of mine to change that." He has.
Enninful was born in Ghana in 1972 to a dressmaker mother and a father who was a major in the Ghanaian military. A shy and bookish kid, Enninful would assist his mom at her workshop, where he learned how to draw dresses. In 1985, the family fled the "Ghanaian goon squads" and settled in London, where Enninful's interest in fashion remained constant. A chance meeting when he was 16 led to his first modeling gig, after which he began writing for the feisty fashion indie i-D. At age 18, he became i-D's fashion director--the youngest ever for an international fashion magazine. Enninful proceeded up the fashion-magazine ladder, but at every step, his personal life threatened his climb: he navigated both health problems and alcoholism. Equally bruisingly, he faced his father's homophobia.
Through it all, Enninful's resolve to use his platform to challenge the tall/thin/white fashion ideal was unflagging. From the start of his career, he ensured that models of color were given a prominent place at the fashion shoots he worked on, and at British Vogue he racked up several "first" covers: he featured little person and disability activist Sinéad Burke; he featured three essential workers at the height of the Covid pandemic; and he featured then-86-year-old actress Dame Judi Dench--the magazine's oldest-ever cover star.
A Visible Man offers a keyhole glimpse at the anarchic international fashion scene of the 1980s and '90s. Enninful's stylish mononymous friends (Rihanna, Naomi, Idris) make cameos in his book, which is written with the panache one would expect of a fashion authority. A typical pronouncement: "On-screen, with her pussy-bow blouses and that tired, fussy little handbag never far from reach, she made her poisonous fascism-lite easier to bear by leaning into her 'middle-class grandmother' identity." With a single sentence, Enninful eviscerates Prime Minister Margaret Thatcher for both her politics and, almost as damning, her dress sense. --Nell Beram, author and freelance writer
Shelf Talker: This openhearted, awe-arousing memoir by the Ghana-born editor-in-chief of British Vogue chronicles his professional rise and personal mission to diversify the look of fashion.