BookNet Canada has released Listening In: Audiobook Use in Canada, a new study featuring insights into audiobook acquisition, buying vs. borrowing decision making, frequency of listening, and more. Highlights of the report include:
Almost half of all Canadians (45%) listened to audiobooks in 2021, with 48% reading 1-5 audiobooks, followed by 6–11 audiobooks (30%), 12–49 (17%), and 50 or more (6%). In terms of frequency, the report found that 27% of Canadians listened to audiobooks a few times a year, 24% once a week and 18% less than once a month.
According to data collected for the Canadian Book Consumer Study 2021, 19% of all Canadian book buyers bought an individual audiobook or accessed an audiobook through a subscription service in 2021. Of these audiobook buyers and subscribers, 68% had purchased at least one audiobook on its own, while 46% had accessed their audiobook(s) through a subscription service.
BookNet Canada noted that 88% of audiobooks were bought via an online channel and 12% in person, with 35% saying they purchased audiobooks at full price, compared to subscription (26%) or on sale (20%). Audiobook buyers chose to shop at a particular place because of its prices (27%), selection of audiobooks (19%), subscription account or loyalty card (18%), or easy checkout process (18%).
The average number of audiobooks purchased by Canadian book buyers in a single month was two--the maximum number of audiobooks purchased by a book buyer was 13, while most purchased only one.
---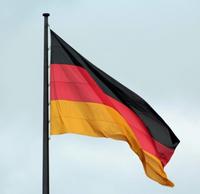 Last year, total book sales in Germany "increased by 3.5%," the European & International Booksellers Federation's Newsflash reported. "With €3.76 billion [about $3.76 billion] and a market share of 39.1%, physical bookshops remained the largest and most important distribution channel for books."
Karin Schmidt-Friderichs, head of the Börsenverein, the German book industry association, which presented detailed figures on the development of the German book market in 2021 recently, said: "Thanks to high resilience, creative solutions and pronounced digital competence, bookshops and publishers have succeeded in inspiring people to read and supplying them with books despite long lockdowns."
---
Manga sales are on the rise in France, according to figures released by GfK. EIBF's Newsflash said that in the first half of 2022, manga sales in the country "increased by 14 million copies compared to the same time period in 2019, amounting to a growth of 168%. Compared to the first half of 2021, which was a record-breaking year for the French book market, manga sales increased by 15% (plus 3 million copies), even though all other categories recorded a decline."
---
Summer heat got you down? New Zealand bookseller Petronella's Bookstore in Lake Tekapo offered a winter alternative: "Roads closed, trucks stuck, shop open: a good book or jigsaw anyone? We are open till 5 p.m. today!!" --Robert Gray