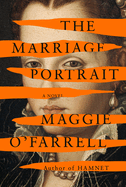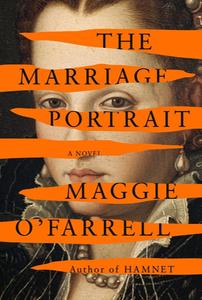 The Marriage Portrait by Maggie O'Farrell--the National Book Award-winning author of Hamnet--unspools the immersive and poignant story of the woman who was the inspiration for Robert Browning's famous poem "My Last Duchess," Lucrezia di Cosimo de' Medici. Lucrezia is only 15 years old in 1560 when she is forced to leave her home in Florence to marry Alfonso II d'Este, the Duke of Ferrara. Originally engaged to marry Lucrezia's recently deceased sister, Alfonso is desperate for an heir to consolidate his power. But while Alfonso appears considerate and patient at first, Lucrezia soon begins to see that a much different, much more dangerous, man lurks beneath his calm exterior.
Like Hamnet, The Marriage Portrait captures a time and place in such textured and atmospheric detail that it is easy to get lost in its world. This novel, however, manages to juggle this cinematic portrayal of a period alongside a startlingly intimate portrait of a woman whose rebellious spirit must be confined to the wild images she hides in her landscape paintings. And while Alfonso's Janus-faced personality takes on a brutality that is the stuff of nightmares, Lucrezia's realization that "if she is to survive this marriage, or perhaps even to thrive within it, she must preserve this part of herself and keep it away from him, separate, sacred. She will surround it with a thorn-thicket or a high fence, like a castle in a folktale" speaks to the uncanny power dynamics of marriage more broadly.
Despite being, at its heart, a keenly insightful character study, O'Farrell's novel also succeeds as literary suspense. The book's creeping escalation of tension and its labyrinthine castle hallways, which must be traversed slowly in layers of dense fabric, produce a sense of almost gothic horror. Rather than staying within the predictable arc of such a tale, however, O'Farrell's careful plotting, intricate world-building and dedication to capturing what is both beautiful and horrifying about such a world ensures a perspective that, like her heroine, refuses to be confined by traditional narratives or societal expectations. Just as Lucrezia notices "the boldness of the girl's expression, the way she seems to pose questions to the viewer" in her own portrait, in The Marriage Portrait, O'Farrell continues to be invested in exploring the under-told and often paradoxical existences of those just out of the center frame in history. --Alice Martin, freelance writer and editor
Shelf Talker: An expertly crafted, engrossing character-focused historical fiction, The Marriage Portrait will satisfy fans of Hamnet and those new to Maggie O'Farrell.