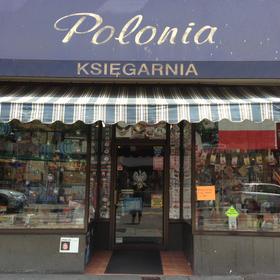 Because of Brooklyn's ongoing gentrification and rising rents, "signs of Greenpoint's Polish footprint have been dwindling as of late, and the latest local Polish business to reach out for assistance from neighbors is Polonia Bookstore," Greenpointers reported.
For more than two decades, Polonia has been offering authentic Polish literature, folk art, gifts, toys and more, but on July 6 the store put out a call for support on Facebook: "Greenpoint. We've been written in his story for 24 years. We need your support, dear customers, so that the Polish bookstore survives. We hope for your understanding. It would be good to have a Polish place waiting for you, whenever you want to come there."
Observing that the appeal was "most likely due to a mix of dwindling Polish speaking neighbors, the pandemic's impact on small brick-and-mortar businesses, and the rising cost of commercial rent," Greenpointers wrote, "While Polonia does not have a website to shop from, they do offer nationwide shipping and prior customers have praised their customer service (including the ability to call and order over the phone) and a vast selection of titles."