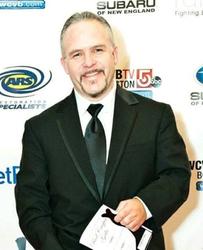 photo: Dina K Photography
Journalist and screenwriter Casey Sherman is the author of 15 books of fiction and nonfiction, including The Finest Hours (co-authored with Michael J. Tougias and adapted into a major motion picture), Boston Strong (with Dave Wedge and adapted into the movie Patriots Day) and The Last Days of John Lennon (with James Patterson and Dave Wedge). His latest book is Helltown: The Untold Story of a Serial Killer on Cape Cod (Sourcebooks, July 12, 2022), which is in development for a limited television series with producer Robert Downey Jr.
Handsell readers your book in 25 words or less:
Literary giants Kurt Vonnegut and Norman Mailer investigate a vicious serial killer preying on beautiful young women on Cape Cod in 1969.
On your nightstand now:
Riding with Evil by Dave Wedge and Ken Croke. It's a thrill ride through an undercover infiltration of the notorious Pagan Motorcycle Gang.
Favorite book when you were a child:
Richard Scarry's Best Little Word Book Ever. Scarry taught me how to read.
Your top five authors:
Ernest Hemingway
Norman Mailer
Kurt Vonnegut
Robert Ludlum
William Martin
Book you've faked reading:
War and Peace. I got through the war but couldn't finish the peace!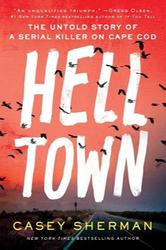 Book you're an evangelist for:
The Alienist by Caleb Carr. It's one of my all-time favorites. It's dark, mysterious and ultimately terrifying.
Book you've bought for the cover:
Expedition Whydah by Barry Clifford. I was captivated by the idea that a legendary pirate ship had sunk off the coast of Cape Cod where I grew up.
Book you hid from your parents:
None. My parents were hippies and urged me to read everything.
Book that changed your life:
Tom Clancy's Patriot Games. It unlocked my passion for reading and, ultimately, for writing. I have a lot to thank Clancy for.
Favorite line from a book:
"If you are lucky enough to have lived in Paris as a young man, then wherever you go for the rest of your life it stays with you, for Paris is a moveable feast." --from A Moveable Feast by Ernest Hemingway
Five books you'll never part with:
For Whom the Bell Tolls by Ernest Hemingway
A Moveable Feast by Hemingway
John Adams by David McCullough
Tao of Jeet Kune Do by Bruce Lee
Slaughterhouse-Five by Kurt Vonnegut
Book you most want to read again for the first time:
Manhunt by James L. Swanson. It's one of the most thrilling and descriptive true crime novels that I've ever read.