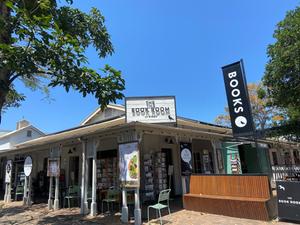 The Book Room, Byron Bay
"It's impossible to overstate the importance of booksellers in turning a book into a bestseller," the Australian Society of Authors noted in a piece headlined: "How to support your local indie bookshop."
The country's independent bookshop scene "is an unquestionable success story; while in other countries many indie bookshops have fallen prey to online conglomerates like Amazon and chain stores, Australian indies have maintained a strong presence," ASA continued. "Yet, in light of the challenges posed by the pandemic, including overwhelming competition in the online space, it's important to ask what authors and illustrators can do to help keep the indie bookshop scene thriving, and to support the booksellers who support them."
Bookseller John Mitchell of the Book Room in Byron Bay said indies "are the veritable well of a local community. Strong indie bookshops reflect a strong local community and vice-versa. For those of us that see local community as fundamental to the healthy functioning of humanity, there is an imperative to ensure the continuance of local bookshops."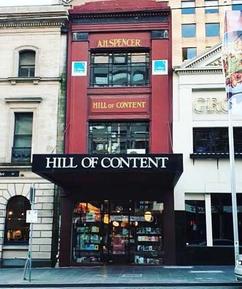 Author and bookseller Jaclyn Crupi of Hill of Content in Melbourne observed: "I feel incredibly fortunate to have been so warmly supported by so many indie bookshops and booksellers. I'm often trying to think of ways I can return that support.... I think one of the most meaningful things Australian authors and illustrators can do to support indie bookshops is to link and direct pre-order sales to indies.... It's a simple gesture to throw some love to your local indies from the outset and when booksellers see those pre-orders come through it does get noticed. The same goes for once your book is published."
David Gaunt, owner of Sydney's GleeBooks, advised authors to build and maintain strong relationships with their local indie booksellers: "It's genuinely special for a bookshop to think they helped in the process of building an author or illustrator's career. Chain bookstores can't do that because decisions get made in head office about which books will be scaled out, and that sort of thing. So make a personal connection with your local booksellers."
---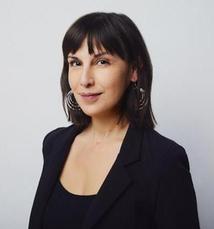 Stephanie Sinclair
Stephanie Sinclair will take on the role of publisher, McClelland & Stewart and Hazlitt, v-p, Penguin Random House Canada, effective October 3. Currently a literary agent at CookeMcDermid Literary Management, she succeeds Jared Bland, who, after six years as publisher of McClelland & Stewart, is stepping down from his role to move into the newly created position of v-p, communications and community, working across Penguin Random House Canada. Bland is overseeing M&S in addition to his new responsibilities until October, after which he will continue to work with a small list of authors as an editor-at-large for M&S.
Sinclair, who identifies as Cree, Ojibwe and German/Jewish settler, has worked for more than 20 years in the performing and creative arts, and began her agenting career at Transatlantic Literary Agency in 2012.
Kristin Cochrane, CEO of PRH Canada, said: "The last six years at McClelland & Stewart have been a time of remarkable creative, critical, and commercial success, and while I was surprised by Jared's decision to step down, I respect his thinking and look forward to close partnership with him in his new role. And I am absolutely delighted to name as his successor the extraordinary Stephanie Sinclair.... While Stephanie inherits an M&S that is in an incredibly healthy position, I know she will continue to build, shape, and expand its footprint in Canada and internationally, with an acute sense of the positive change the written word can make in the world. Her historic appointment is a proud moment for the country's oldest and most celebrated publisher."
---
Posted on Instagram by British bookseller Red Lion Books in Colchester: "It's so gorgeous well done, another piece of window fantabulousness @newview_by_sophiemann." --Robert Gray