Beach reads. It's even a category. I was in a bookstore the other day that had a whole display announcing, "Beach Books!" These books had pastel covers that included sand and beach chairs. That was actually a little too beachy for me. But they made me wonder what everyone else conjures when they think about beach reading. I go right to brain candy. Nothing strenuous that needs any amount of concentration. Fun books that vaguely remind me of sleeping porches and clambakes.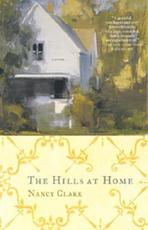 It can be a pleasure to eavesdrop on other people's summers. The Hills at Home by Nancy Clark ticks all the boxes. You've got a clever family congregating at their New England ancestral home. Think Trollope, gentle satire and plenty of piney woods. Clark gives us both broken shutters and broken love affairs and a much-loved old house as a main character. You'll want to eat a tomato sandwich while you read this one.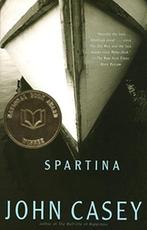 Spartina by John Casey is about a fisherman working along the shores of Narragansett Bay. A man, his boat, his wife, his girlfriend and one monster storm make a terrific summer read. Casey won the National Book Award for it, so this isn't fluff. There's a brilliant illustration of wealth disparity in the U.S. for anyone who's looking. But is also enormous fun. You can smell the salt in the air and when the hurricane comes, as it inevitably must, my heart pounded, and I had to stand up while I read it.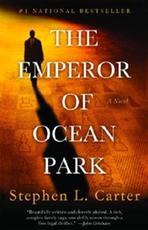 The Emperor of Ocean Park by Stephen Carter divides its geography between Oak Bluffs, where wealthy and influential Black Americans summer on Martha's Vineyard, and the world of Ivy League law. Carter effortlessly spins a thriller around chess, the Supreme Court and murder. The plot is complicated, and one must suspend disbelief, but that is easily done since there are so many twists and turns the reader races to catch up. A fabulous side street about the appointment process for the Supreme Court seems especially prescient. There is nothing better than a great beach book and every reader is thrilled when they bump into one at just the right time. The Emperor of Ocean Park is perfect. Its clever, fast, and with bits and bobs of beach and screen doors thrown into the mix. Come to think of it, maybe I'll take this one with me when I go next week. --Ellen Stimson