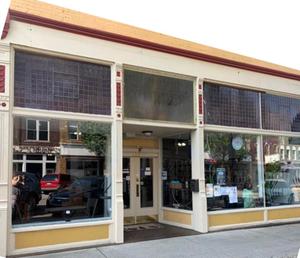 New location for the Magic of Books.
The Magic of Books Bookstore in Seymour, Ind., has moved into a new, larger space that it shares with a coffee shop called the 1852 Cafe.
Jenna Martinez, who founded the new and used bookstore in 2020, told the Tribune that the move has effectively doubled the size of the bookstore. The Magic of Books resides in the front half of the space while the cafe operates in the back half. There are couches and coffee tables so customers can sit, drink coffee and read, and though the businesses share a space, they remain separate entities.
Martinez added that she's collaborated with Jason and Stacy Harmon, the owners of 1852 Cafe, on events before, and they have worked very well together. While Martinez initially suggested moving into the same space as a joke, they soon realized that 115 W. Second St. was actually a perfect fit.
"I'm excited not only because we're expanding but also because that extra space will allow us to have more activities," she continued. "We can get our creative writers group going again, and this will allow us to hold events from the metaphysical side."
Other event plans include crystal classes, tarot card classes, Harry Potter trivia nights, a monthly women's poetry open mic and more.