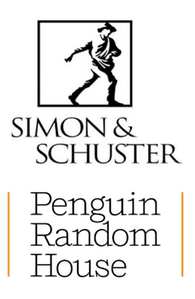 In a letter to employees yesterday, Simon & Schuster president and CEO Jonathan Karp outlined the expected sequence of events for next week's trial of the Justice Department's lawsuit seeking to block the purchase of S&S by Penguin Random House.
"The bench trial, which will take place before Judge Florence Pan at the U.S. District Court in Washington, D.C., will be largely open to the public, and we anticipate media coverage. The DOJ, Penguin Random House, Paramount Global [S&S's parent company], and Simon & Schuster will all call witnesses. A few Simon & Schuster executives, including me, will testify, as will executives from Penguin Random House and other publishing companies, an executive from Paramount Global, literary agents, and some authors. The trial is expected to last three weeks, from August 1 to August 19, after which the attorneys from both sides will have the opportunity to submit further briefings to the court, with the final filings due no later than September 7. We expect Judge Pan to issue her ruling in November."
Karp reiterated his support of the purchase, writing, "I spent 16 years at Random House, and I know their culture is a lot like ours--wholeheartedly devoted to books and deeply committed to its employees and authors. Penguin Random House's parent company, Bertelsmann, has been in the book business since 1835 and shares Penguin Random House's profound commitment to improve public readership. I strongly believe that Penguin Random House will be an excellent steward of Simon & Schuster's legacy, and that we, and our authors, will benefit greatly from becoming a part of this superb publishing company."