Bookstore and art studio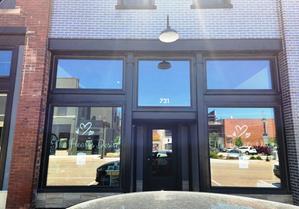 The Heart's Desire will open in Hastings, Neb., on August 2, Local4 News reported.
Located at 721 W 1st St. in Hastings, the shop will sell new and used books for all ages and will host painting, drawing and pottery classes. Owner Dacia Wright will also make the space available for private classes and other special events.
"We haven't had a bookstore for three years now, so I know a lot of people definitely miss having a bookstore, and I know people have already said this would be the place for them to go because they love books," Wright told Local4. "They love getting books, like, new or used, they're excited about that, and I'm excited to be able to provide that. So I just hope it's like a safe space for people to be creative and read."
Wright, who grew up in Hastings, went to school to be an art teacher before deciding to open her own business. She found the curriculum requirements and standards to be stifling, and chose to open the bookstore and studio instead. The store's motto is "adventure into knowledge and creativity."
Doors will open at 10 a.m. on August 2, and there will be a ribbon cutting at 11:45 a.m.