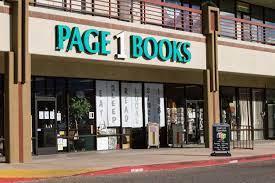 The worker union at Page 1 Books in Albuquerque, N.Mex., has been voluntarily recognized by store owner Steven Stout. The two sides have now begun the process of negotiating the union contract.
Bookstore employees began talking about forming a union roughly two months ago and in early July received their union authorization cards. The union includes all 10 non-management employees at the store, and they've joined the Industrial Workers of the World.
They decided to unionize over issues like stagnant wages and staff shortages, writing that through unionization they hope to ensure "Page 1 is a place where workers no longer suffer from burnout and economic uncertainty but can focus on being passionate, skilled booksellers who love their jobs."