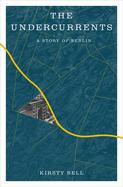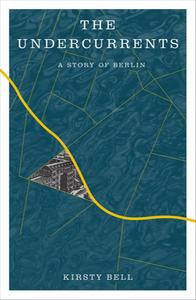 In The Undercurrents: A Story of Berlin, British American writer and art critic Kirsty Bell delivers an elegantly constructed hybrid of memoir and close-up portrait of her adopted city as inspired by a very personal vantage point: the view from her kitchen window overlooking a picturesque, tree-lined canal.
Bell (The Artist's House) immigrated to Germany's capital in 2001 and married a Berliner. With their two children, the couple moved into a stately 19th-century building situated on the banks of the Landwehr Canal, a tributary of Berlin's River Spree. At the same time that her home began to spring alarming water leaks across various rooms, irreparable cracks in her marriage left Bell a newly single mother and the sole owner of the third-floor apartment where her family set down its roots.
Enchanted by the history of the apartment house and animated by the literary traditions of writers such as Theodor Fontane and his character-rich novels, Bell started researching her building's former inhabitants and the effect of Berlin's traumatic history on their lives. Her compelling discoveries form the narrative of this captivating book, while the constant presence of the canal, her apartment's temperamental plumbing and the swampy, soggy foundation of Berlin itself cast watery shadows on the anecdotes she shares with readers.
As she uncovers the stories of the families who lived in her building, sharing maps and illustrations to show the ever-evolving landscape of her neighborhood, Bell is also documenting the city's effect on her and her transformation from an outsider to someone fully immersed in its daily life. Bell writes about the three generations of the Salas dynasty who bought the apartment building in 1907 and ran a printing press from one of its floors, while also admitting to being under an "entangling spell," her fascination with the Salas women translating into a deeply engrossing drama.
The chapters in The Undercurrents unfold with thoughtful reflections on marriage and motherhood, offering a feminine lens through which to observe a city whose struggles have been documented mostly by men, including a past scarred by the savage realities of war, the Berlin Wall, the aftershocks of reunification and disastrous urban planning failures.
Bell is an eloquent, persuasive writer. With The Undercurrents, she has succeeded in crafting an unforgettable panorama of Berlin, offering readers an unusually intimate lens through which to experience the "city of extremes and interrupted histories." --Shahina Piyarali, reviewer
Shelf Talker: A British-American art critic raising her family in Berlin investigates the city's past while reconciling with the dissolution of her marriage.