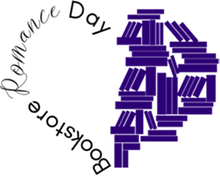 The third Bookstore Romance Day is set for Saturday, August 20.
Independent bookstores around the country will be celebrating the romance genre through a variety of in-store activities, and throughout the afternoon there will be live-streamed panels about various romance sub-genres, including YA romance, queer romance, historical romance and more.
Booksellers can sign up for more information about Bookstore Romance Day here, and can sign up for the online events here.
Bookstore Romance Day was founded in 2019 to help strengthen the relationship between indie bookstores and the community of romance readers and writers.