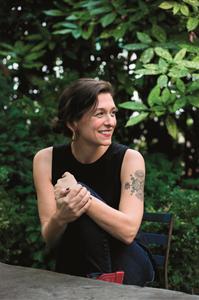 photo: Beowulf Sheehan
CJ Hauserteaches creative writing at Colgate University and is the author of two novels, Family of Origin and The From-Aways. In 2019, she published "The Crane Wife" in the Paris Review. Her nonfiction debut, The Crane Wife: A Memoir in Essays (Doubleday, July 12, 2022), is a collection that tells the story of a late-30-something woman's lifelong search for her true romantic and sexual self.
Handsell readers your book in 25 words or less:
Imagine we've gone to the bar together, it's almost midnight, and we're laughing so hard we're crying about the real shit going on in our lives.
On your nightstand now:
Imbolo Mbue's How Beautiful We Were. She's coming in the fall to visit us at Colgate, where I teach, and we are so, so lucky.
Favorite book when you were a child:
Harriet the Spy by Louise Fitzhugh, The Phantom Tollbooth by Norton Juster and Pippi Longstocking by Astrid Lindgren. Smart, imaginative kids who get up to adventure and trouble in books that are less about teaching the reader a lesson and more about exploring what it feels like to be a messy, funny, adventuresome explorer of this world.
Your top five authors:
An impossible question! Here are some I've read and loved lately--and would read more from any day: Katie Kitamura's Intimacies, Torrey Peters's Detransition, Baby, Maggie Shipstead's Great Circle, Jane Pek's The Verifiers, Chloé Cooper Jones's Easy Beauty, Isaac Fitzgerald's Dirtbag, Massachusetts. These writers all have such unique voices and obsessions, and I would follow them anywhere.
Book you've faked reading:
I am too nosy to do this. If someone knows about a book I haven't read, I demand they tell me all about it. Preferably over drinks. I love listening to people talk about books they love.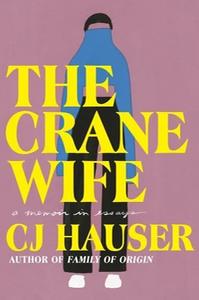 Book you're an evangelist for:
Melissa Febos's Abandon Me, which is brilliant in style and in story. I should basically keep extra copies in my office to give away.
Book you've bought for the cover:
Ramona Ausubel's No One Is Here Except All of Us--those gorgeous, graphic birch trees!--but damn, I love the inside of that book too. The heartbreak and hilarity of it. The very idea of "deciding" to start the world over again.
Book you hid from your parents:
My parents were of the opinion that anything I could understand I was old enough to read, so I never had to hide books from them (only Sublime CDs). But I did read a lot of tragic romantic books for teens with cover images of, like, lusting girls in prairie dresses in front of their soddy houses. I'd wrap the covers in brown paper bag covers so that no one at school would know that's what I was into.
Book(s) that changed your life:
Louise Erdrich's Love Medicine, Percival Everett's Erasure, Elisa Albert's After Birth, Amanda Davis's Wonder When You'll Miss Me.
Favorite line from a book:
"We are, all four of us, blood relatives, and we speak a kind of esoteric, family language, a sort of semantic geometry in which the shortest distance between any two points is a fullish circle." --Franny and Zooey by J.D. Salinger
I mean, relatable content.
Five books you'll never part with:
James Baldwin's Another Country, Carson McCullers's The Heart Is a Lonely Hunter, Saul Bellow's Henderson the Rain King, Mary Gaitskill's Two Girls, Fat and Thin, Alan Moore's Swamp Thing saga.
Book you most want to read again for the first time:
Jenny Slate's Little Weirds. Getting to know her voice on the page, the brilliance and warmth and generosity of it. The surprises in each little song of a chapter.
Favorite audio book:
Bram Stoker's Dracula, the production voiced by, among others, Alan Cumming and Tim Curry. It's too much fun.