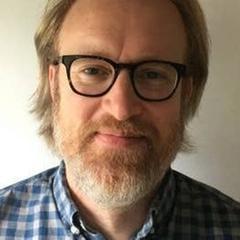 John Williams
John Williams is joining the Washington Post as books editor, effective September 6. In his new position, Williams will be "helping to reinvigorate this important coverage area" by leading the nonfiction and fiction books team, hiring new writers and working with colleagues to reach new audiences, the Post noted, adding: "We believe in books coverage that revels in the life of the mind and big ideas and is also consumer-oriented, giving book lovers the information they need as they choose what to read."
Since 2011, Williams has been on the Books desk at the New York Times, first as a web producer and often as a writer. Starting in 2016, he became the editor of the paper's staff book critics and has also been a mainstay of the Book Review's weekly podcast, producing and, more recently, hosting the show.
Before joining the Times, he spent six years in the editorial department of HarperCollins and later worked as a freelance writer and editor. In 2009, he started a literary website called The Second Pass, which featured reviews of new books, essays about older ones and a blog that he anchored.
"I couldn't be happier that it's all led me to the Post," Williams said.