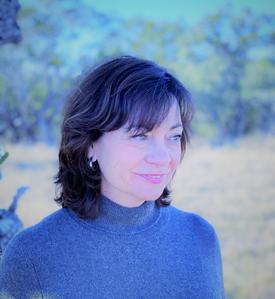 credit: Aoudad Photography
Johnnie Bernhard is the award-winning author of four novels that focus on family, social issues and the individual's place in an ever-changing world. A former teacher and journalist, she spends her time in Texas and Mississippi. Her latest novel, Hannah and Ariela (Texas Christian University Press, June 23, 2022), is a story of human trafficking across the Mexican border.
Handsell readers your book in 25 words or less:
The decision of life and death is made by two strangers that fate brings together--an Anglo widow and a Mexican girl.
On your nightstand now:
The Lacuna by Barbara Kingsolver.
Favorite book when you were a child:
The Hidden Staircase by Nancy Drew.
As a young female reader, I loved that Nancy was a smart girl in charge. It was the polar opposite of the Barbie craze.
Your top five authors:
Jesmyn Ward, Joseph O'Connor, Gabriel García Márquez, Toni Morrison, Barbara Kingsolver.
Book you've faked reading:
Ulysses by James Joyce. It's not a reflection of Joyce!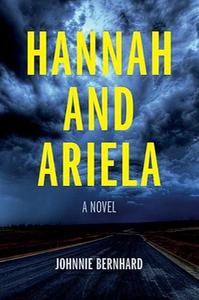 Books you're an evangelist for:
Sing, Unburied, Sing by Jesmyn Ward
Star of the Sea by Joseph O'Connor
Book you've bought for the cover:
The Majesties by Tiffany Tsao.
Book you hid from your parents:
Fear and Loathing in Las Vegas by Hunter S. Thompson.
Books that changed your life:
Bury My Heart at Wounded Knee by Dee Brown
The Bluest Eye by Toni Morrison
Felix Longoria's Wake by Patrick J. Carroll with a foreword by José E. Limón
The Brothers Karamazov by Fyodor Dostoevsky
Favorite line from a book:
"We still tell each other that we are lucky to be alive, when our being alive has almost nothing to do with luck, but with geography, pigmentation, and international exchange rates." --Joseph O'Connor, Star of the Sea
Five books you'll never part with:
The Norton Anthology of American Literature
Leaves of Grass by Walt Whitman
Their Eyes Were Watching God by Zora Neale Hurston
Lonesome Dove by Larry McMurtry
All the Light We Cannot See by Anthony Doerr
Book you most want to read again for the first time:
One Hundred Years of Solitude by Gabriel García Márquez opened my eyes to the richness of Latin American literature. I am forever grateful to the late poet and playwright Ntozake Shange, who introduced me to this book. She was my literature professor many years ago. I loved her. It is because of her influence and the books she introduced that I am a writer.
The true genre of your writing:
My genre is the human story, what connects us regardless of geography, race and religion.