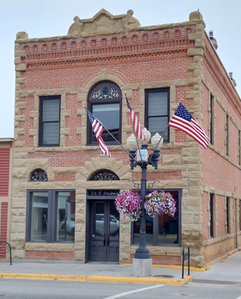 Beartooth Books held a grand opening celebration in Red Lodge, Mont., this weekend, KULR8 reported.
Owners Brian and Amy Sweet sell new books for all ages, and while the inventory spans a wide variety of genres, they have a particular emphasis on local authors. They also carry a selection of nonbook items, including greeting cards and stationery.
"Every town should have a local bookstore," Amy Sweet said. "So many people, including me, like to hold a book and have the physical pleasure of turning the pages."
Brian Sweet remarked that Beartooth Books is part of a wave of new bookstore openings both in the Mountains & Plains Independent Booksellers Association region and across the country. He noted that "almost all new authors that become bestsellers start at independent bookstores, because we recommend them again, and again, and again."
The Sweets plans to host local author events and become a gathering place for the Red Lodge community. The grand opening was very well attended, with nearly 400 people stopping by--"nearly 20 percent of the population of Red Lodge."