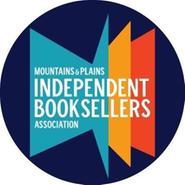 The first big reunion for the Mountains and Plains Independent Booksellers Association took place in 2021, but the attendance and excitement are even bigger and better this year as booksellers, publishers and authors gather for FallCon in Denver, Colo. As the show began yesterday, roughly 15% more booksellers had registered this year over last year, according to MPIBA executive director Heather Duncan (final numbers to come).
Yesterday, Duncan welcomed everyone to the first official event of MPIBA's FallCon: the Children's Author and Illustrator Keynote Breakfast. The first eight of 64 book creators to be featured at the conference discussed the inspirations for their books and what independent bookstores have meant to their lives and their careers.
The popular "Pick of the Lists," in which publisher reps do rapid-fire presentations of their big fall books and a sneak peek at some upcoming lead spring titles, was filled to capacity at both the morning and afternoon sessions. Ten authors--of both YA and adult books--described their novels at Stories for Lunch: Feast of Fiction.
For the first time, FallCon held an Exhibit Hall Opening Reception to close out the day, with many authors doing in-booth signings. The show continues through Saturday. --Jennifer M. Brown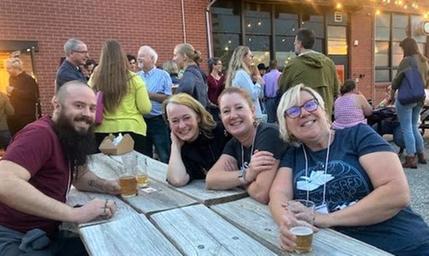 FallCon 2022 kicked off informally on Wednesday night with craft beers and conversation at Station 26. L.-r.: Brad Costa of Boulder Bookstore, Boulder, Colo., caught up with Kristianne Huntsberger, partnership program manager for Shelf Awareness (which hosted the gathering), and "the Rebeccas" Gottberg and Crosswhite, both from Rediscovered Books in Boise, Idaho.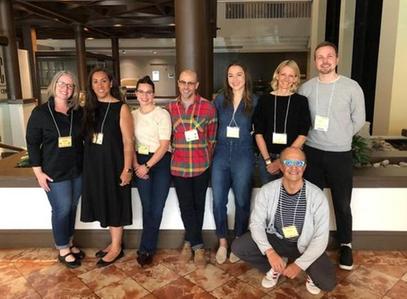 The first full day of programming began with the Children's Author & Illustrator keynote breakfast, featuring Molly Idle and Juana Martinez-Neal (I Don't Care, Nov. 8, Neal Porter Books); Erin and Philip Stead (The Sun Is Late and So Is the Farmer, Nov. 8, Neal Porter Books); Thyra Heder (Sal Boat (A Boat by Sal), Abrams); C.C. Harrington (Wildoak, Scholastic); Skylar Hogan (I'm Not Missing, little bee books); front row, Leo Espinoza (Like, Chronicle Books). (photo: Tori Henson)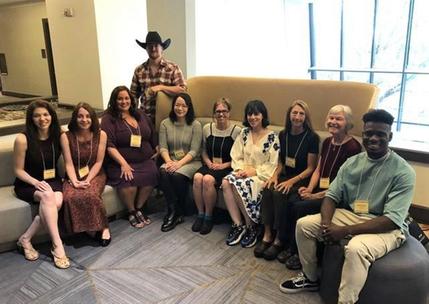 Stories for Lunch: Feast of Fiction Authors (l.-r.): Kristina McMorris (The Ways We Hide, Sourcebooks Landmark); Pam Jenoff (Code Name Sapphire, Feb. 2023); Jennifer Givhan (River Woman, River Demon, Blackstone); James Wade (Beasts of the Earth, Blackstone); Trang Thanh Tan (She Is a Haunting, Bloomsbury YA, Feb. 2023); Leslie Vedder (The Severed Thread, Razorbill, Feb. 2023); Nazli Koca (The Applicant, Grove, Feb. 2023); Shelley Read (Go as a River, Spiegel & Grau, Mar. 2023); Marty Eberhardt (Bones in the Back Forty, Artemesia, Jan. 2023); Matthew Dawkins (Until We Break, Wattpad Books). Absent due to Hurricane Ian-related delays: Sarah Penner (The London Séance Society, Park Row, Apr. 2023) (photo: Tori Henson)