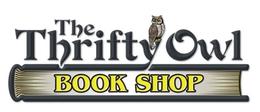 Kate Schlademan, owner of the Learned Owl Book Shop in Hudson, Ohio, has purchased a used bookstore called the Book Shelf in Northfield, Ohio, and are renaming it the Thrifty Owl Book Shop, the Akron Beacon Journal reported.
Schlademan purchased the Book Shelf from retiring owner Patti Shirkman, who bought the store in 2006. The Book Shelf sells used books for all ages and in all genres along with some nonbook items like baskets, bookends and puzzles. Hilton plans to keep the emphasis on used books going forward while also setting up online sales, hosting author events and establishing a book club. Customers will continue to be able to trade in their books for store credit.
"I've had this in the back of my mind," Schlademan told the Journal. "My customers were asking for us to open in another location. But it was a daunting prospect, to find a place, then get inventory and then set up."
The Thrifty Owl will host a grand opening celebration on October 29.