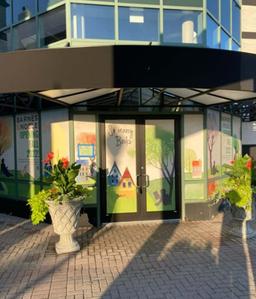 Barnes & Noble is opening in a new space next month at the Westfield Old Orchard shopping center in Skokie, Ill., "nearly a year after its former store ended a 27-year run at the mall amid the redevelopment of its building," Patch reported.
A grand opening of the two-story, 20,000-square-foot store is planned for November 16 in the "interim space that will operate until a permanent space is available amid renovations and development at the mall." The company's former location was about 45,000 square feet.
"Our history in Old Orchard was rich, marked by the people we serve and the stories we shared," said B&N v-p of stores Amy Fitzgerald. "Our booksellers, led by store manager Mary Mateer, are looking forward to celebrating this holiday season in our new location with friends and booklovers, new and old."
The Skokie location is one of 16 B&N stores scheduled to open during 2022, with another 30 locations in development for next year, company officials said.
Serge Khalimsky, the mall's general manager, noted that B&N "has been a staple at the center for many years, so we are thrilled for its return in time for holiday shopping."